Mark your calendars, set your reminders, and do what else needs to be done so you don't miss any of the action. It's the MWC week and things are about to get really exciting. Quite a number of us can't make it to Barcelona but that doesn't mean we can't follow the event in real-time. So we have made a schedule of the major launch events, so you don't  miss anything.
The event officially opens on Monday, 27th of February and will run through to Thursday, 2nd of March but quite a number of launches are slated to occur today and tomorrow. So you should not be surprised that the schedule begins today.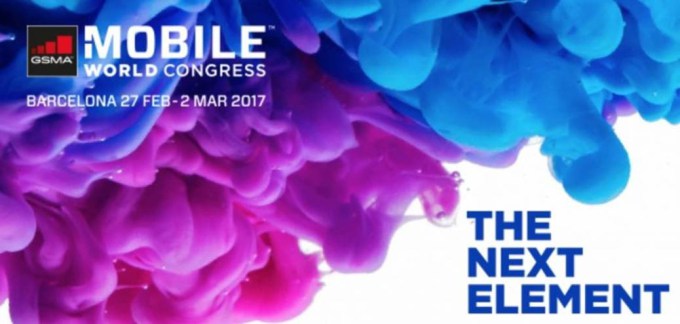 Day 1: Saturday, February 25
TCL (BlackBerry):

BlackBerry has shut down its hardware manufacturing phones. But there will still be new phones released by the company. What it has done is to license the name to a number of manufacturers such as China's TCL and India's Optiemus Infracom. However, today's launch is by TCL and they are expected to launch the BlackBerry Mercury.Time: 7:00 PM CET,  11:30 PM IST,  10:00 AM PST, and  1:00 PM EST.
Day 2: Sunday, February 26
LG

is expected to launch its latest flagship tomorrow, the LG G6.
Time is as follows: 12:00 PM CET; 4:30 PM IST; 3:00 AM PST; and 6:00 AM EST.

Huawei's

launch comes after and like they have announced themselves, it is for the Huawei P10. The launch should also include the P10 Plus and P10 Lite.
Time: 2:00 PM CET; 6:30 PM IST; 5:00 AM PST; and 8:00 AM EST.
HMD Global (Nokia): New Nokia licensee, HMD Global has scheduled its launch for tomorrow as well. We expect the Finnish company to announce the Nokia 3, the Nokia 5 and a new Nokia 3310.
Time: 4:30 PM CET; 9:00 PM IST; 7:30 AM PST; and 10:30 AM EST.

Motorola/Lenovo:

If you are in Barcelona already, you will have to choose which event to attend between Motorola and HMD Global' events as both are happening at the same time. For those at home, you can just have two windows open and read/watch the event. Lenovo is expected to launch the Moto G5 and Moto G5 Plus. There is no much excitement there as basically all info about both devices have been leaked already.
Time: 4:30 PM CET; 9:00 PM IST; 7:30 AM PST; and 10:30 AM EST.

Samsung:

Closing the day is Samsung with the launch of the Galaxy Tab S3.
Time: 7:00 PM CET; 11:30 PM IST; 10:00 AM PST; and 1:00PM  EST.
Nubia: ZTE's sub-brand Nubia is expected to release a new smartphone. There are no known details about the phone and the exact day of launch. So we guess we have to wait till tomorrow to find out what it is.
Day 3: Monday, February 27
 Sony: Sony kicks off the day with the launch of up to five Xperia phones including the

Xperia X2

.
Time: 8:30 AM CET; 1:00 PM IST; 11:30 PM PST (26th); and 2:30 AM EST.

TCL (Alcatel):

TCL continues its launch with another phone but under the Alcatel brand. The new phone is said to be modular, so you might want to keep a tab on this.
Time: 9:30 AM CET; 2:00PM IST; 12:30 AM PST; and 3:30 AM EST.

OPPO:

Chinese manufacturer OPPO has also confirmed it will be at MWC. The teaser suggests we will see a camera-centric phone with a 5X optical zoom. There is no info on the time.

Vernee:

Another Chinese manufacturer attending MWC is Vernee. The devices expected to be announced include the Vernee Thor Plus; Thor E; Apollo 2 which is said to be the first Helio X30 and 8GB smartphone; Apollo X; and Mars Pro. There is also no time info for this launch.
Day 4: Tuesday, February 28
Meizu:

Meizu teased a few days ago that it will be present at MWC 2017. The teaser hints at a fast charging technology, so we are not expecting any new phone. Some of their recent launches will however, be on display.


Time: 10:00 AM CET; 2:30 PM IST; 1:00 AM PST; and 4:00 AM EST.
That's all for the major events but trust that there will be tons of other exciting stuff at the event and we sure will cover them.