Xiaomi Mijia Smart Brand Details: Another Silent Cash Cow for Xiaomi?
Xiaomi's fortunes have seen a rough tumble recently with the company failing to make the cut into the top three Chinese brands in recent years. Since the establishment of the innovative tech company in 2010, the Chinese brand has gone on to create astonishing records, garnering awards along the way. But now, the picture being painted is that of a struggling company.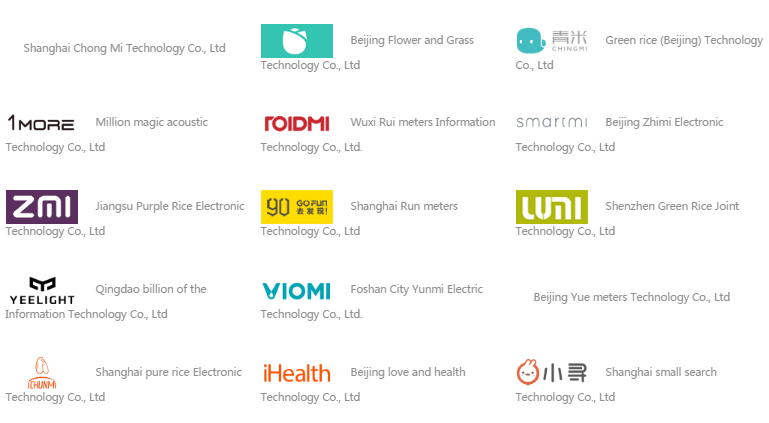 Well, if you think Xiaomi is struggling financially,  just like fellow Chinese tech giant LeEco who is neck deep in troubled waters, you may need to think again. In addition to the smartphone division which is its main preoccupation, Xiaomi also ventures into other lucrative businesses especially smart gadgets. The company has an ecological chain or Mi ecosystem where it partners with notable manufacturers in China who rides on Xiaomi's wave of popularity, and financial prowess to get innovative gadgets out in the market. Xiaomi provides the finance for research and also ensures the products meet its standard in design and quality.
Related: A List of Our Favorite Xiaomi Smart Products
Xiaomi's CEO Lei Jun recently disclosed the sales and revenue data from the sub-brand for 2016 and the figures were astonishing. According to records made available, Xiaomi has so far invested in 77 ecological chain companies, of which 30 released products during this period. This is aside Xiaomi's core products like smartphones, MIUI software and others which form the core of the company. It was revealed that expected revenue from the Xiaomi smart products exceeded 15 billion Yuan in 2016.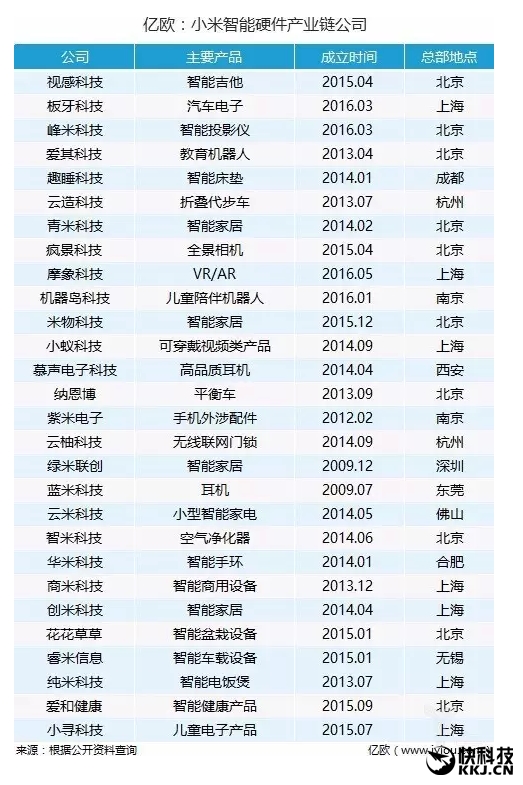 A recent document revealed 28 of the companies which are under the Mijia partnership as well as their products and even the date of entry. The list contains names of tech companies based in Beijing and other Chinese cities, some formed as far back as 2013 while others are new entrants coming in last year, such as Viomi with its Filter Kettle L1 released last year. Huami is one brand that had a successful run under the Mijia platform, releasing the Mi Band and Band 2 before the company went solo with its own Amazfit brand. The Mijia products range from smart home gadgets like the robot vacuum cleaner, rice cooker to smartphone accessories and even non-connected products like the Mi Pen launched last year and many others. Even some of the products listed are yet to be launched.
Read Also: New Meizu Smart Home Products Page Appears: Taking on Xiaomi's MIJIA Brand?
As Xiaomi drives towards achieving its lofty goal of 100 billion yuan in revenue this year, the Mijia sub-brand holds the ace and this year could see a lot more products launching under the platform. Already, we have had a couple of smart product since the start of the year and it promises to be an exciting year with the rate of outflow of new gadgets thus far.