Xiaomi's Next Product is an Anti-Haze Mask for Kids
by Habeeb Onawole Mar 26, 2017 12:06 pm0
Xiaomi's Mijia brand has focused lately on the health of consumers. In the last few months, they have announced two anti-blue light glasses, one anti-UV glasses and a nose mask. A new teaser from the Mi App (has been pulled down already) hints at an anti-haze mask designed for kids.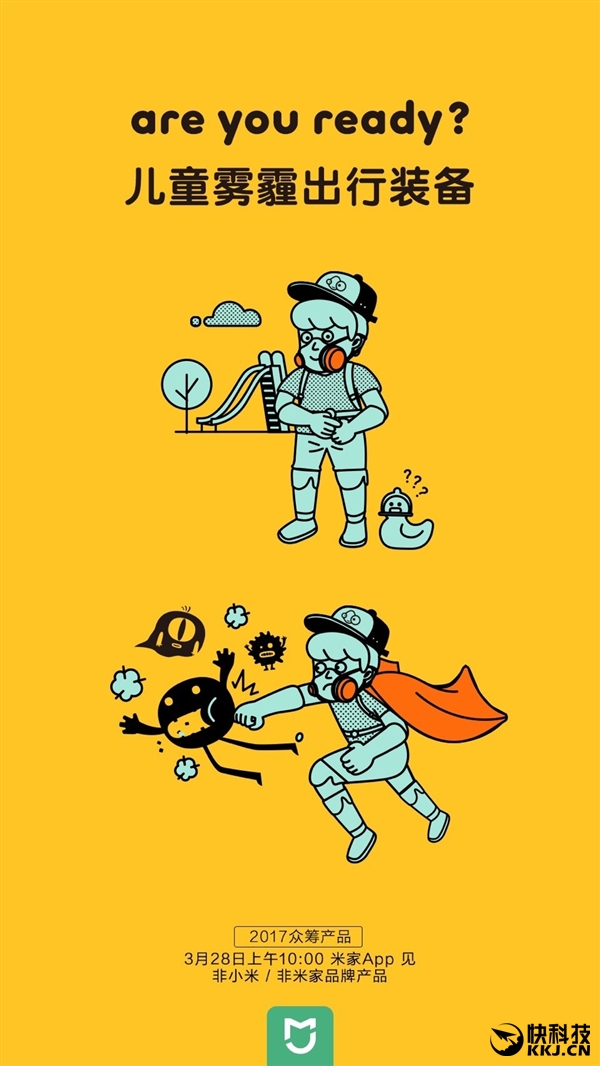 The teaser image depicts a kid wearing a mask with a playground behind him and in another scene you can see him fighting "air monsters". The idea is the mask provides a form of protection for kids from the harmful particles in the air when they are outdoors. The design of the mask is said to be a one-way valve design and serves as an anti-haze/anti-fog mask.
READ MORE: Xiaomi Releases Mi Internet Radio Enhanced Version
The overall design is made to be easy for kids to wear on their own with a unique strap design and a button. The anti-haze mask is expected to launch on Tuesday, 28th of March at 10:00 am. There is no price yet but it should be in the same range as the mask released last year which costs ¥69 ($10).
(Source)