Xiaomi Mi 6 Price Spotted Ahead of Launch: Listed at an Unlikely Pricetag
Apparently, someone wants us to believe the Xiaomi Mi 6 has been listed on popular e-commerce website Jingdong (JD.com) ahead of its launch. The Mi 6 is scheduled to launch this month and the leaks are coming out in torrents. The latest is a set of screenshots of what is supposed to be the Jingdong product page for the Mi 6.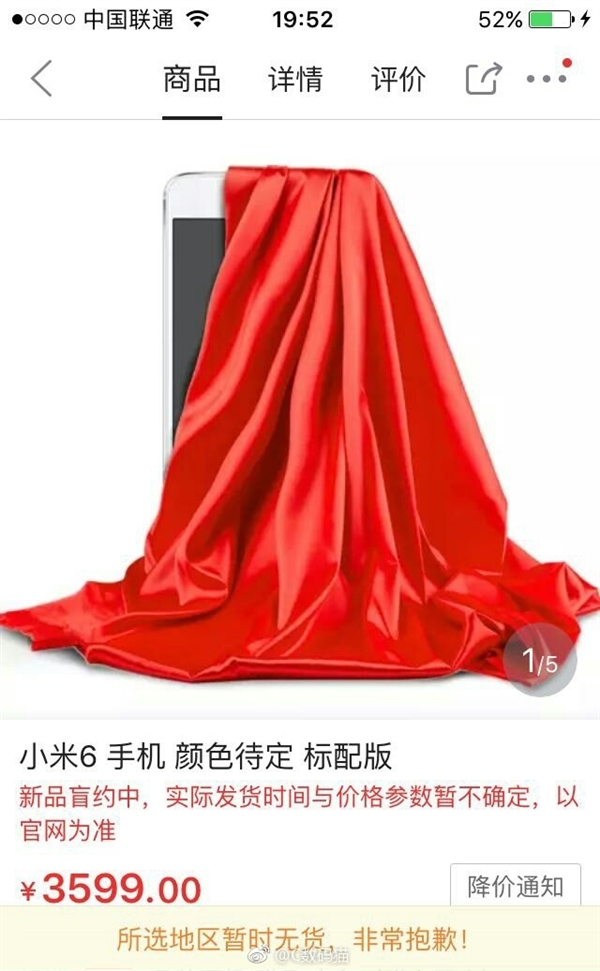 The Xiaomi Mi 6 is listed along with other Xiaomi smartphones and it carries a single price tag of 3599 Yuan ($522). Of course, the Mi 6 would likely come with more than one versions, so this could be for one of the top end versions. That is, if the listing is true anyway, because we couldn't independently locate the product page on Jingdong's website.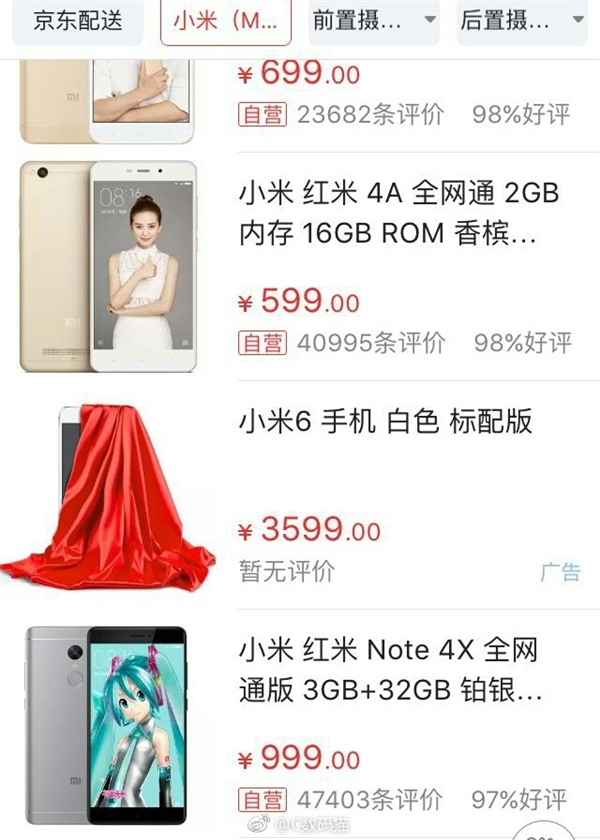 Read Also: Xiaomi Mi 6 Front Panels Shown in Black & White Colors in Latest Leak
It is possible that this is just another prank being played on us by a Xiaomi fan but we really don't expect the Mi 6 to be priced as high as 3599 Yuan. The only possibility that the phone fetches such a high price tag is if it comes with some special feature, other than the regular versions. The Xiaomi Mi 6 is the Chinese giant's next-gen flagship and would be powered by Qualcomm's latest Snapdragon 835 chip. Xiaomi is known for its aggressive pricing, so the device is expected to carry a starting price tag hovering around 2000 Yuan ~ $300.