iPhone 8's Touch ID Integration Issue May Result in Production Delays
by Anvinraj Valiyathara Apr 18, 2017 4:54 am0
Fresh information suggests that Apple is finding it difficult to integrate the Touch ID sensor beneath the edge-to-edge 5.8-inch OLED screen of the upcoming iPhone 8. According to Pacific Crest Securities equity research analyst, Andy Hargreaves, if the company is unable to resolve this issue soon, it may end up eliminating the Touch ID feature on the rumored iPhone 8 smartphone or delaying the production of OLED iPhone.
Touch ID is one of the essential features of Apple iPhones as it not only allows users to unlock the device, but also it is used for making secure payments through Apple Pay. If the company decides to remove the Touch ID biometric recognition feature, it may provide users with other options such as 3D facial recognition or iris scanning.
In the previous week, another analyst, Timothy Arcuri from Cowen and Company had revealed some information on the Touch ID issue for iPhone 8 based on the details he acquired through the supply chain. According to him, if the Cupertino company is not able to embed the Touch ID sensor under the screen of iPhone 8, it could end up in three scenarios.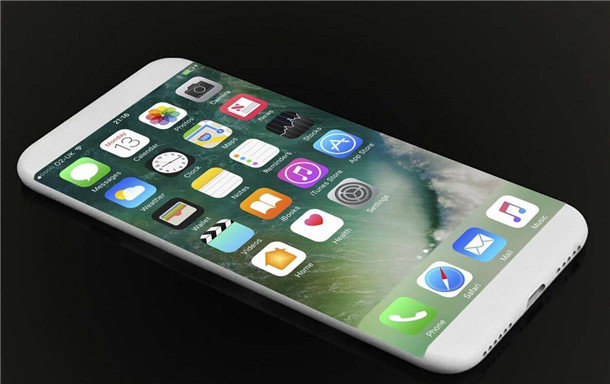 Related: New iPhones Will Come With 3GB of RAM, iPhone 8/X Will Have Two Battery Packs
The first one would be that Apple end up removing the feature and use other biometric recognition features as mentioned above. However, he added that it may not happen as iris or face scanning are not very secure methods and is likely to lead to problems with Apple Pay.
The second thing could happen is that Apple may place the fingerprint scanner on the rear side of the iPhone 8. The Galaxy S8's rear-mounted fingerprint scanner is not very easy to access. Hence, iPhone 8's rear-facing Touch ID sensor may be positioned in such a way that would be easier to access. Arcuri is of the view that it may not be an optimal solution.
The third thing Apple may do is announce the 5.8-inch iPhone 8 alongside the other rumored 4.7-inch and 5.5-inch iPhones, but delay its production. The newer information from Hargreaves is line with these first and third options. According to him, Apple has not given orders to its fingerprint module provider for the production of Touch ID sensor. The biometric identification feature is deeply integrated with different services from Apple. Hence, it seems unlikely that Apple may not feature it on the rumored iPhone 8 that will be reportedly launched in celebration of the 10th anniversary of iPhones.
(source)