Samsung To Release Software Patch to Fix Galaxy S8 Red Tint Display Issue
by Habeeb Onawole Apr 25, 2017 10:47 am0
The Galaxy S8 and S8+ are Samsung's latest flagship phones. Last week, those who pre-ordered their devices in Korea got it a little early only for some to notice a red tint on their display. Samsung's attention has been called to the matter and owners have been informed to expect a software fix.
The affected phones have their displays appearing with a bit of red when compared to others. Owners will be able to notice the tint when viewing a page or picture that is mainly white. Samsung is trying to manage the situation and has promised a software patch to fix the issue instead of asking them to return for a replacement.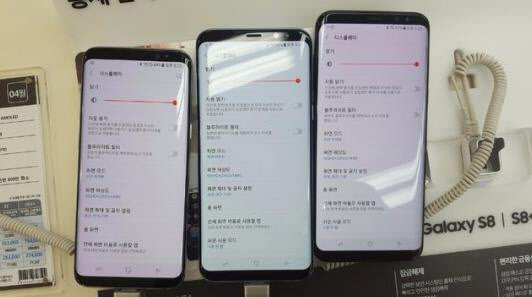 There is a color balance setting in the menu already but some owners weren't able to correct the issue even with that. Samsung has said in a statement sent to WSJ that the patch will add "a further enhanced ability to adjust the color setting to their preference."
So far that is the only recorded issue with the new device and we are sure Samsung would love to keep it that way. Last year's Galaxy Note 7 issue is still fresh in our minds. It put customers'lives at risk and it cost Samsung a lot of money too. We hope the same doesn't happen with the Galaxy S8 and S8+.
READ MORE: Samsung and Qualcomm Already Working on Snapdragon 845 for Galaxy S9
There is no news of when the fix will roll out yet but Samsung will definitely not ship out new units until the problem is fixed from the factory. Does this mean that you should hold off buying the Galaxy S8 now? The choice is yours to make.
(Source)