Lei Jun, Xiaomi CEO and Billionaire Hero Gets Honored
by Habeeb Onawole Apr 26, 2017 6:58 pm0
Not all heroes wear capes and that rings true for Xiaomi's CEO Lei Jun. The founder of the Chinese tech company which has a fan base that spreads across the globe is one of China's billionaires. Last year, Forbes put his net worth at $9.8 billion.
So how does the 47-year old entrepreneur who also doubles as the Chairman of UCWeb Inc. spend his wealth? Is he building a suit of armor or does he don a cape and goes into the night fighting crime? We actually wish he was doing any of the two. However, after reading what he has been up to, we guess he can still be tagged a hero.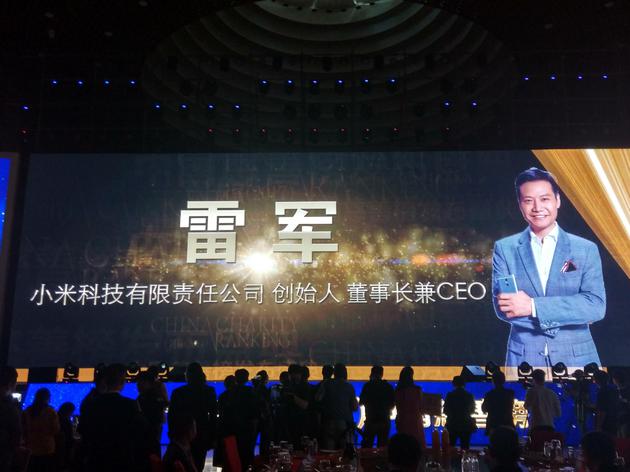 Today, Mr.Lei Jun was recognized as one of China's Top 10 Philanthropists. He was applauded for his service to humanity at the 14th China Charity List Award and the sum of his recorded donations was put at $1 billion.
His act of philanthropy started with his alma matter, Wuhan University where he finished from in 1991. Six years after graduating, he made his first donation to the school, a sum of ¥140,000 which was used to set up a scholarship. He later started two other scholarships, the  Lei Jun Computer Scholarship and the Lei Jun Scholarship.
His donations to Wuhan University hasn't stopped since then. Last October, he donated ¥99,999,999 ($14.5 million) for the construction of a 35,000 square-meter Science and Technology building.
Asides the donations to his alma matter, he also donates to a lot of charity organizations. In May of 2016, he donated ¥200,000 ($29,000) to Zhuhai Charity, an organization that funds schools for migrants. Last December, he also donated ¥100,000 to the villagers of Yangchun for the renovation of schools and mud brick houses, and construction of cultural buildings.
READ MORE: Xiaomi and Google Come Together for New 360° Camera
His cash has also found its way to victims of natural disasters like the April 20th, 2013 earthquake that occurred in Ya'an which saw him donate ¥1 million for the purchase of relief materials. He also replicated the same on August 3, 2014 when a 6.5 magnitude earthquake occurred in Ludian County, Yunnan Province. The following day, he donated NT$1 million to aid victims of a gas explosion in Kaohsiung, Taiwan.
Mr. Lei Jun also participated in the American ALS Association's Ice Bucket Challenge in 2014 and also donated $10,000 to the ALS project in China. His donations have changed the life of many and we are sure those people see him as a hero.
(Source)