Hands-on Images of Galaxy Note 7R Reveals 3200mAh Battery Capacity
by Habeeb Onawole May 10, 2017 8:38 am1
Samsung will be re-releasing the Galaxy Note 7 starting in its home country next month. The phone will be released as the Galaxy Note 7R where the "R" probably stands for refurbished.
The Galaxy Note 7R will share an identical appearance with the original Note 7 but will feature a smaller battery. The smaller and redesigned battery is Samsung's solution to prevent the phone from exploding.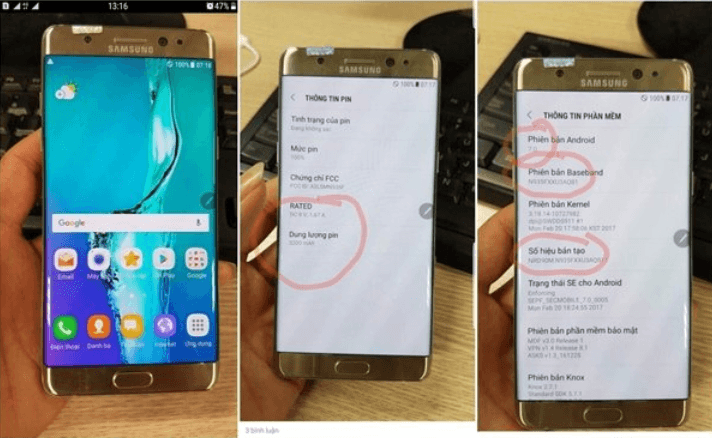 An image from TecnoBuffalo shows the Note 7R and reveals the battery capacity. The information page of the phone lists the phone as having a 3200mAh battery. It also reveals that the Galaxy Note 7R will launch with Android 7.0 Nougat.
The rest of the specifications are expected to remain the same. That means the Note 7R will have a 5.7-inch display, 4GB RAM, and be powered by an Exynos 8890 SoC. The rear camera will be a 12MP shooter and there will be a 5MP camera for selfies.
READ MORE: Samsung Galaxy C10 Releasing as First Samsung Smartphone with Twin Rear-Facing Cameras?
For pricing, reports say it will cost as much as 700,000 Korean Won which is about ∼$620. When the Galaxy Note 7 launched it sold for almost $900, that means the Note 7R gets about $250 off the original price.
Samsung has not confirmed if the Galaxy Note 7R will be released outside of South Korea but last week we saw the device get certified at the FCC.
(Source)