Huawei Honor 8 / V8 Smartphones To Get Watermark For Camera Pictures via OTA
Watermarks on pictures started becoming a popular add-on in most high-end smartphones and the trend is now creeping into this year's flagships. The images of the Xiaomi Mi 6 contains a watermark with the inscription "Shot on Mi 6". So too, some other models come with watermarks usually placed on the at the bottom corner of the photo.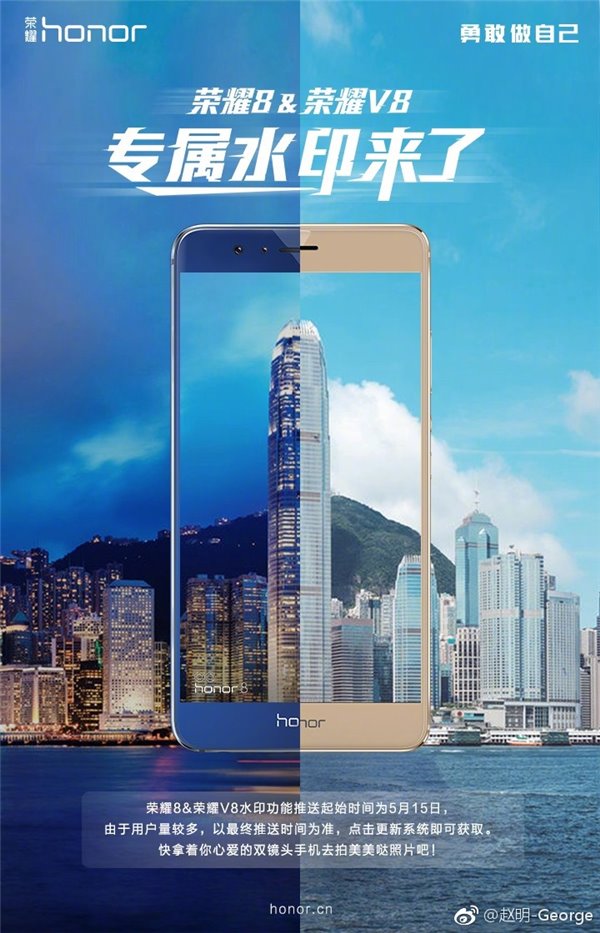 Huawei has now announced that this feature would be available on the Huawei Honor 8 and Honor V8. According to the announcement, the company would begin pushing new firmware version via OTA which would make the function available on the duo. The Honor V8 was announced in May last year with an expansive display and a well-studded specs lineup. The Honor 8 made its own entry around July last year with a compact but large size and an equally impressive specs. The watermark may likely be at the lower left edge of the smartphones as Honor 8 and Honor V8 respectively. The feature may likely be available for the V9 and Honor 9 expected to launch this year.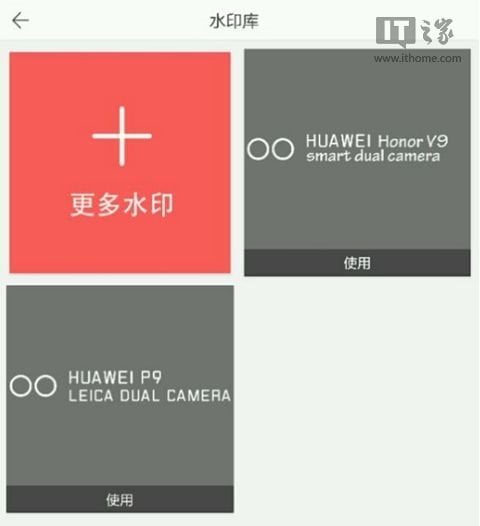 Read Also: Latest Rumour: Huawei Honor 9 Launching on June 21?
The Honor V8 comes with a large 5.7-inch 2K display with a standard version as well which features 1080p resolution. The phone reportedly features a professional eye protection technology for the screen. The device packs a Kirin 950 octa-core chipset with i5 co-processor, 4GB of RAM and 32GB / 64GB of expandable storage. The battery will be of 3500mAh capacity and supports 9V 2A fast charging technology and lots more. On the camera end, the Honor V8 comes with dual 12MP cameras at the back with an 8MP sensor for selfies.
The Honor 8, on the other hand, sports a 5.2-inch with Full HD resolution. It packs the same Kirin 950 chip as the Honor V8, with three different memory combinations of 3GB RAM + 32GB, 4GB RAM + 32GB and 4GB RAM + 64GB. There is a 3000mAh battery (9V2A fast charging) on board, which has become the standard among mid-range phones. The Honor 8 also packs a dual 12MP rear camera.