Samsung Galaxy Note 8 Latest Rumor: Dual Cameras with 3X Optical Zoom
Samsung left a number of her fans disappointed over the lack of a dual camera setup on the Galaxy S8 and S8 Plus, choosing to use a single camera on its powerful 2017 Galaxy flagships. This is despite the fact that dual-lens camera smartphones are turning out to be the trend for 2017. However seems the company is saving the best for the last.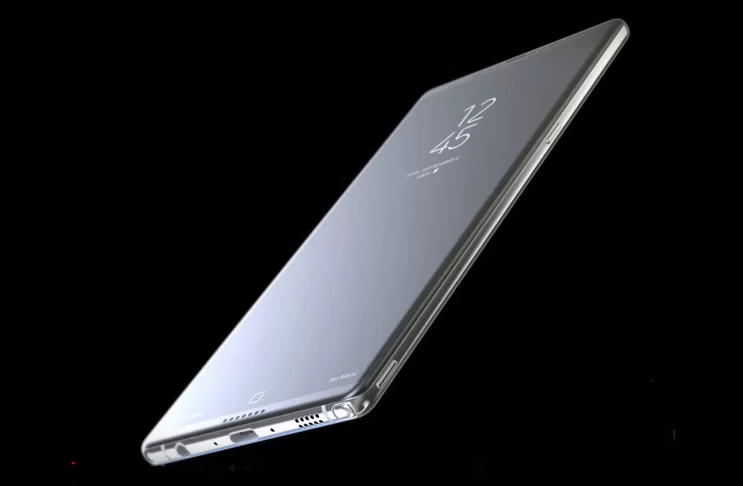 Samsung is expected to launch the Galaxy Note 8 later this year and the Galaxy Note series flagship is expected to pack a dual-lens camera setup. This isn't the first time it would emerge that the Galaxy Note 8 would come with dual rear cameras. More details of the dual camera setup have surfaced from South Korea, Samsung's home country. The Korea Herald quoted an analyst at Daishin Securities, Park Kang-ho as saying that although Samsung did not adopt dual cameras for the Galaxy S8, the tech giant will most likely feature dual cameras on its smartphone considering how the trending feature stole the spotlight at MWC, 2017.
Read More: Photos purportedly show the Samsung Galaxy Note 8
 The Korea Herald further quoted industry watchers as claiming that the dual camera setup aboard the Galaxy Note 8 is expected to feature a 3X optical zoom, a 12MP wide-angle lens and a 13MP telephoto lens. This setup coincides correctly with the patent Samsung submitted earlier this year, which outlines technology that uses the combination of a wide-angle lens and a telephoto lens to capture moving images more effectively.  Already, Huawei, OPPO and Vivo, all have dual cameras smartphone this year, in keeping up with the trend in China. According to findings by Hong Kong-based research firm Counterpoint research, most of the top-selling premium smartphones in China in the first quarter were dual-camera phones including the iPhone 7, Huawei Mate 9, Mate 9 Pro and Vivo's Xplay 6.