OPPO R11 Camera Specs Revealed: 20MP + 16MP Dual Cameras, Lossless Zoom
OPPO continues to tease its upcoming smarphone which is the successr to the R9 series. The OPPO R11 appeared on AnTuTu's website yesterday, confirming the presence of a Snapdragon 660 chipset on board with a 20MP front and 20MP rear cameras. Although the AnTuTu data didn't capture the point that the R11 will be a dual-lens camera packing smartphone, OPPO has today revealed the camera specs of the R11 and it's stunning, really!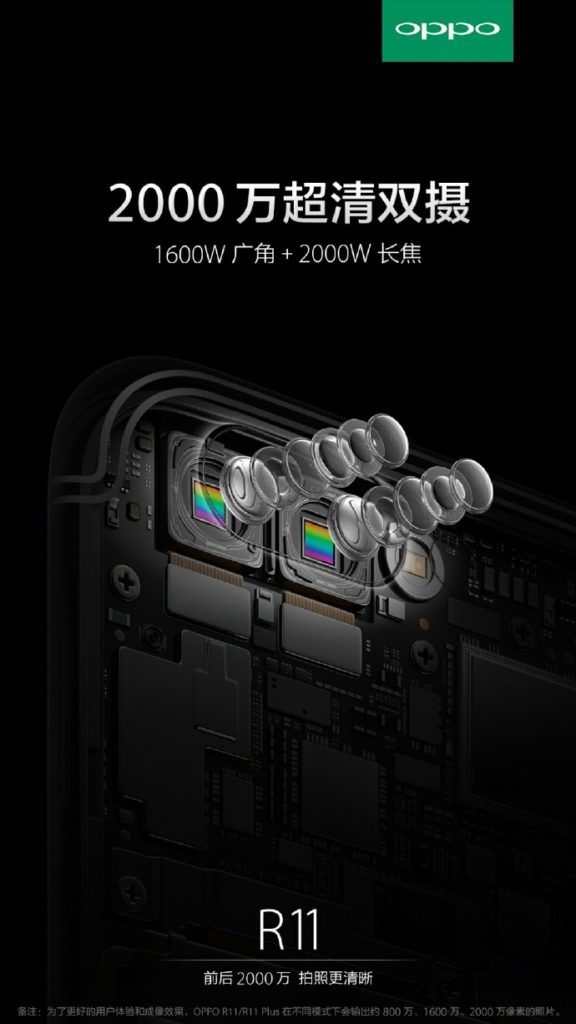 The BBK subsidiary took to Weibo to share details of the camera, both the main shooter and the selfie camera. The main camera is listed as a dual setup comprising one 20MP telephoto lens and a 16MP wide-angle lens. On the other hand, the OPPO R11 will feature a large pixel 20MP single sensor. The camera is also teased as coming with a couple of innovative and amazing features. One of the features is a 2X lossless zoom which allows zooming an object closer without a loss in quality and clarity. You get up to 10X zoom capability but quality isn't that guaranteed. OPPO shared a photo sample of how the zooming pans out during photo shooting. It is interesting to know that the flagship Xiaomi Mi 6 also comes with this unique feature.
Read Also: OPPO R11 Spotted on AnTuTu with Snapdragon 660, 20MP Dual Cameras
Apart from that, the OPPO R11 dual camera steup is also expected to come with a Special Portrait mode which we believe will deliver awesome picture quality. The portrait mode is touted to allow users to capture the portrait of a moving object with the addition of virtual effect. With these latest teasers, if we are to take a cue fro the OPPO R9S, a launch date for the R11 will be coming out soon.