Nubia's Co-Founder Confirms Waterproofing On The Nubia Z17
Just yesterday, we brought you the news of a leaked video which popped up on China's Weibo, purported to be that of the upcoming Nubia Z17 functioning under water. The video was meant to demonstrate the IP67 waterproof feature that the Z17 is said to come with. If you still think the video is fake, you may want to think again.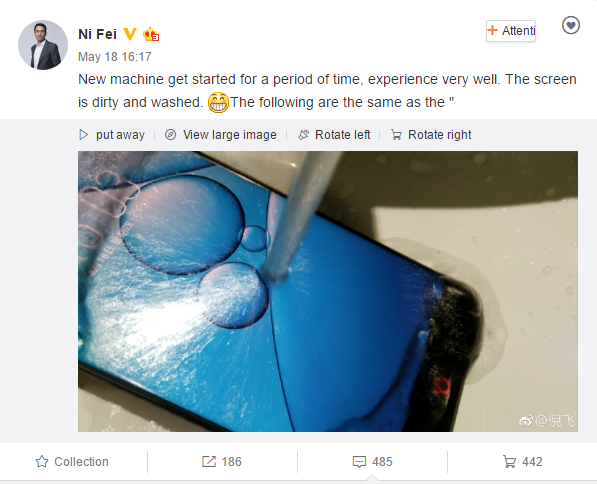 Nubia co-founder and smartphone general manager, Ni Fei has teased the waterproof feature of the Z17 via a Weibo post on his official account. The post seems to be an analysis of the leaked video which showed the Z17 inside a sink and subjected to running tap water. Ni Fei's post also contained the picture of a working smartphone under a running water source and quite clearly, we could see that this is a Nubia smartphone.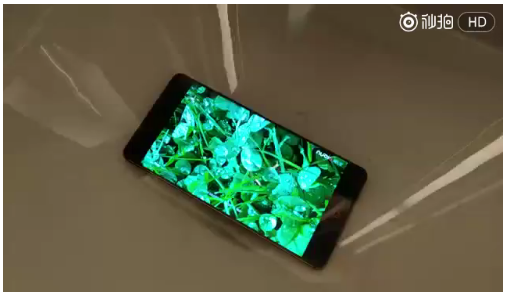 Read Also: Nubia Z17 Video Showcases The Bezel-less Flagship's IP67 Waterproof Skills
There is no doubt that the Nubia Z17 will indeed come with waterproofing but we'll have to wait for more details to know the certification level. It is touted to be an IP67 level which means that it is fully protected from dust and can also withstand being submerged in 1m (about 3.3 feet) of water for up to 30 minutes. The Nubia Z17 is also expected to feature a Snapdragon 835 chip as well as a dual camera setup touted to be configured as a 23MP + 12MP camera combination. There is no word yet on its launch date but it is likely dropping very soon.
(source)