Alleged Nubia Z17 Video Showcases The Bezel-less Flagship's IP67 Waterproof Skills
ZTE's Nubia Z17 flagship may be the next Snapdragon 835-powered smartphone we would be meeting after the HTC U11 but that isn't the only spectacular thing about the upcoming model. Apart from the revelation that the device would feature a bezel-less display along with the Snapdragon 835 firepower, the Z17 is also coming with an IP67 water and dustproof build.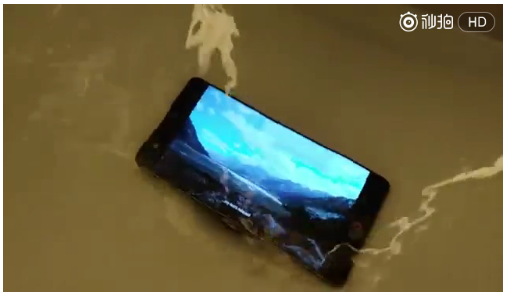 A short 15 seconds video clip demonstrating the waterproof property of the Nubia Z17 has appeared online on China's Weibo. The video clearly shows the device under a running tap inside a sink and still operational! There wasn't any sign of the functioning being affected by water and the picture still remained sharp and crisp clear. We don't have many details to verify if really the device is the Nubia Z17 as the video only showed the front view of the device. But the smartphone seems to have a bezel-less display just as the Z17 is said to have. The phone also looks like the Nubia Z11 but the Z11 isn't waterproof and so, could not have continued functioning under water. You can as well have a peek at the video from here (Weibo account required).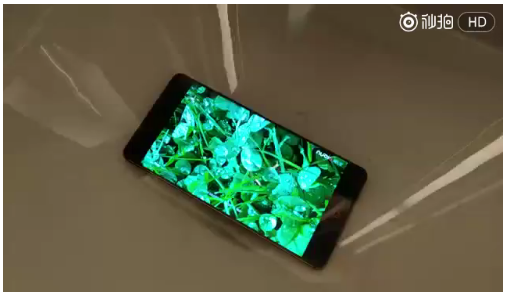 Read Also: Nubia Z17 Mini Red Version Up For Sale In China Soon
The Nubia Z17 has lately made a couple of appearances on TENAA and in benchmarks including AnTuTu where it was revealed that the flagship may take the bar to 8GB RAM on its topmost model. There is no doubt its launch is close by, considering that the device had even made a brief appearance on Nubia's official website, perhaps as a test run or a teaser. The Z17 is also expected to come with a dual camera setup touted to be configured as a 23MP + 12MP camera combination. Further, the phone is said to feature the latest version of Android 7.1.1.
(source)