Xiaomi Mi Max 2 Could Be A Powerbank With Its Large Battery, Reveals Leak
Xiaomi is all set to officially launch the Mi Max 2 in an event scheduled for tomorrow. Ahead of the launch, there is one last dash leak of the phablet which suggests that it would feature a USB Type-C port that would make it support reverse charging. The leaked image of what could pass for the Xiaomi Mi Max 2 connected to an iPhone with an OTG cable and the iPhone 7 was actually charging. Which suggests that the Mi Max 2 was reverse charging the iPhone.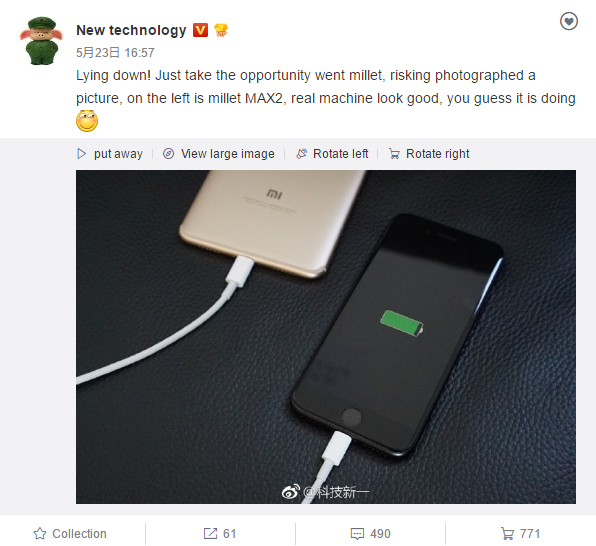 Now, it would be an awesome feature if the Mi Max 2 joins the league of mobile devices with OTG functions meaning apart from getting a phablet-sized smartphone, buyers would also get a power bank which can come in handy someday. The good thing about USB-OTG is that the Mi Max 2 would be able to charge not just a second smartphone but other gadgets like camera and others.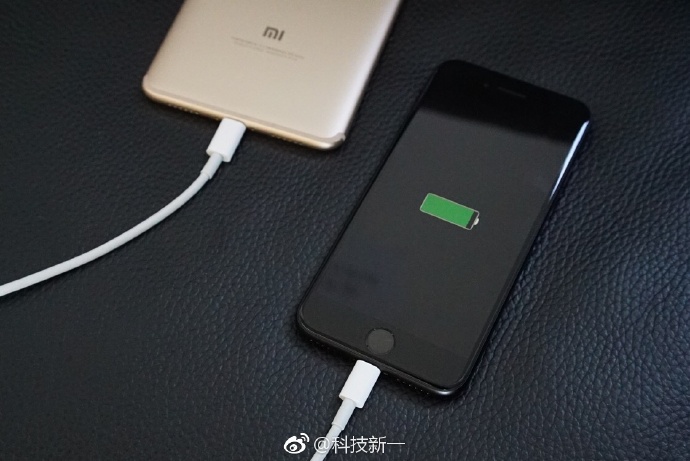 While we cannot say if this is actually true, it aligns properly with an earlier rumour that the Mi Max 2 would pack a large 5,349mAh battery, higher than the large  4,850mAh battery on the Mi Max. A battery that size would be enough to power the device and charge other gadgets. But we'll advise you take this with a pinch of salt because the entire charging cord is not visible so we'll know if it's the Mi Max 2 that is actually charging the iPhone.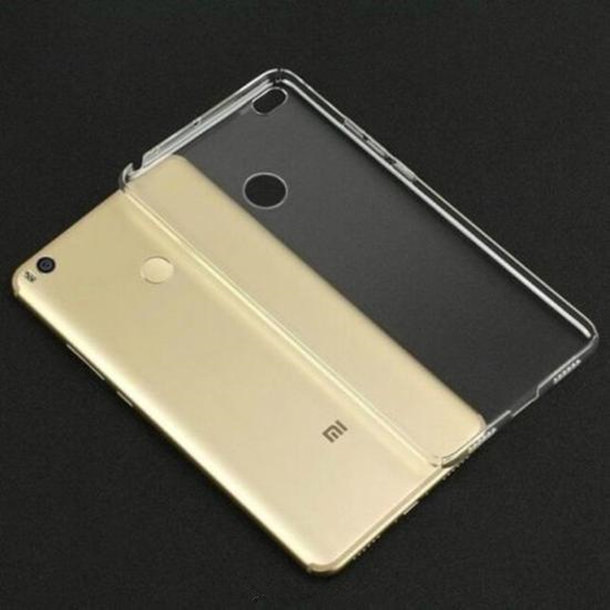 Read More: Xiaomi Mi Max 2 Launching on May 25, Official Launch Poster Out!
In addition, the Xiaomi Mi Max 2 will feature Qualcomm's latest Snapdragon 660 chip which comes with power efficiency. There is a base model packing an equally power-efficient Snapdragon 626 chip. Other features include a 4GB + 64GB version and a higher 6GB + 128GB version.  The Xiaomi phablet is also expected to come with a 12MP Sony IMX378 sensor at the rear and a 5MP  sensor up front. As for the price, an earlier rumor hints that the Mi Max 2's price may be adjusted slightly but will still fall between 1499 Yuan and 1699 Yuan, not exceeding 1999 Yuan at most. We'll find out more about this device tomorrow.