This LG V30 Render is Based on the G6's Design But Packs Four Cameras & A Secondary Display
by Habeeb Onawole May 25, 2017 7:36 pm0
LG pulled a risky move when it launched its flagship phone, the LG G6 with a Snapdragon 821 processor early this year. That move paid off as people were not really bothered about the processor but were blown away with the display and overall design. The move also gave LG the chance to get a head-start in sales before the Snapdragon 835 phones started launching.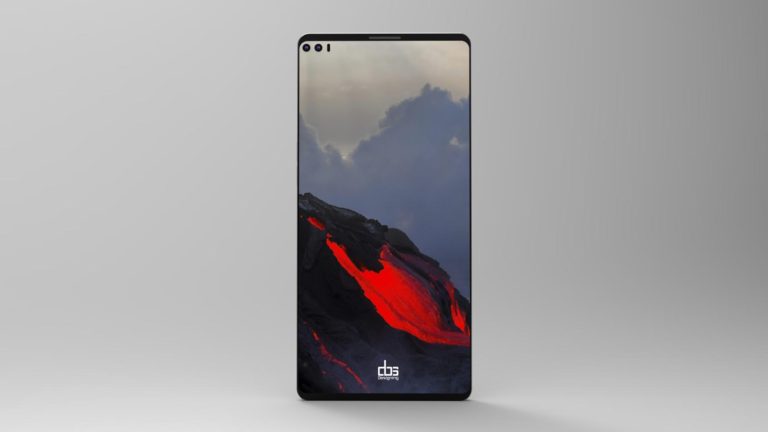 LG has already announced that the LG V30 will be its major flagship for the year. It will be powered by the Snapdragon 835, and according to leaks, will feature dual front cameras. Also for the first time, LG's high-end smartphone will sport an OLED display. We have also seen a patent that shows a bezel-less phone with a dual display that some speculate may appear in the V30 or G7.
DBS Designing has put together all these details and made a render of the LG V30. It looks really sleek and packs a number of interesting features.
There is a 5.8-inches QHD display with a smaller ticker screen at the top just beside the dual 8MP front facing cameras. It is equipped with 6GB of RAM and 128GB of storage with MicroSD support. The rear cameras are 13MP sensors and there is a 5,500mAh battery under the hood.
READ MORE: Samsung, LG Electronics Working on Regaining Popularity in China
You might be wondering if the phone doesn't have a fingerprint scanner. DBS Designing says its under the display. It remains to be seen if any manufacturer can indeed achieve that this year. The phone is also water resistant, said to run Android O and Daydream ready. Flagship can't get any better than this.
What do you think of the design?
(via)