Alleged OnePlus 5 Image Leaks, Wrapped Up In A Case But Reveals Vertical Dual Rear Cameras
by Habeeb Onawole May 28, 2017 3:15 pm0
The OnePlus 5 is scheduled for a Summer launch, although there is no date yet, there are rumors it is next month. Over the past couple of weeks, there have been tons of leaks regarding the design of the OnePlus 5.
A new image said to be that of the OnePlus 5 surfaced on Weibo yesterday, and like the others, the focus is on the dual rear cameras it is supposed to launch with.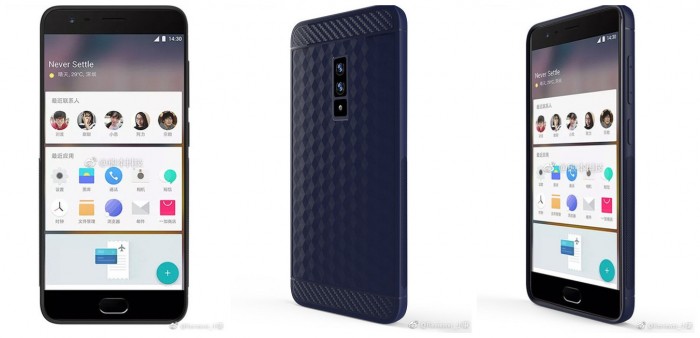 The OnePlus 5 in the image is wrapped up in a case but the cut-out for the rear cameras reveals a vertical setup. Directly below the rear cameras is the LED flash. The camera design is similar to that of the OnePlus 2 due to the rectangular shape of the camera housing.
Up front, just below the 5.5-inch display is a fingerprint scanner that doubles as a home button and at the top left corner is the front facing camera. The images don't give a view of the top and bottom of the phone, so we can't tell if there is a 3.5mm audio jack.
READ MORE: Planning To Buy The OnePlus 3T? Then Hurry Before It Completely Goes Out of Stock
We will have to wait to see if the OnePlus 5 turns out like this or of this image is just one of the many out there created to throw people off course.
(Source)