This Is Our First Look At The Nubia Z17, Endorsed By C. Ronaldo
We are all set to meet the ZTE Nubia Z17 flagship later tonight, at 7PM Beijing time to be precise. But before the official release of the handset, we have finally got a good look at the Z17, thanks to Nubia's brand ambassador, Cristiano Ronaldo. We have seen him reveal the brand's smartphones just before its release via official posters and he did the same with the Nubia Z17. In the poster released by his official Weibo account, we have a good look at the back of the smartphone.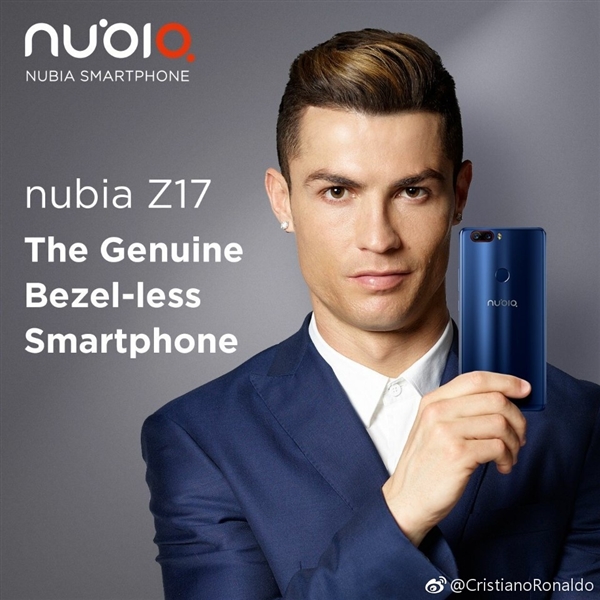 Turns out, I was right to say that the leaked Honor 8-like renders of the Nubia Z17 were going to be the final design. The poster confirms an iPhone 7 Plus like dual camera arrangement and a mirror-like finish on the back, similar to the Honor 8. Even the blue color reminds us of the Honor phone. But the overall design looks classy and I am sure a number of Nubia fans would be happy to see the mirror finish on the back. Given the finish, metal back seems unlikely and it should be a glass body.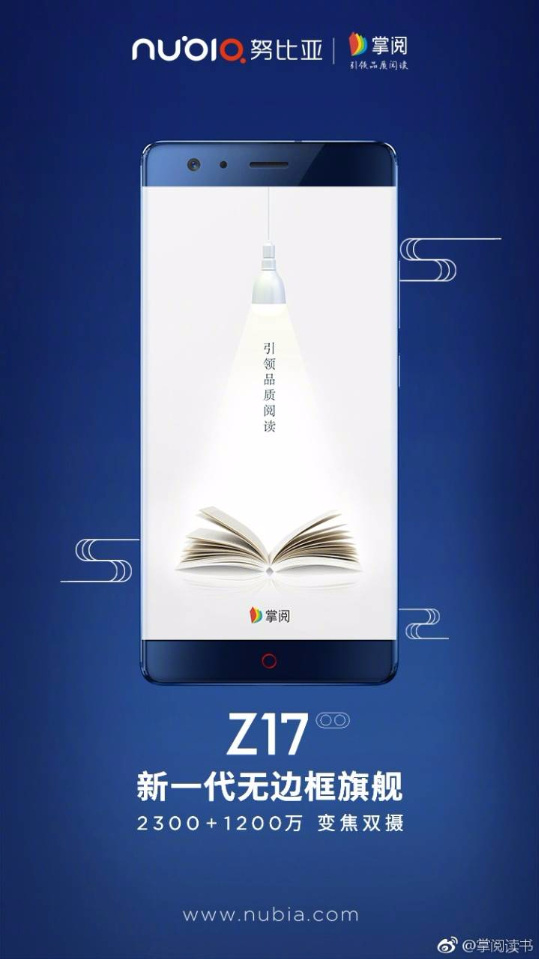 We seem to have got a good look of the phone's front as well, thanks to another poster. It's pretty simple with a decent amount of bezels on the top as well as the bottom. The phone continues the bezel-less display design on the sides as well as the red circle capacitive home button.
RELATED: ZTE Nubia Z17 AnTuTu Screenshot Reveals A Ridiculous 8GB of RAM Inside
After looking at the back as well as front, the phone seems to be designed well. Nubia smartphones are known for its impressive design and built, and we can expect the same on the Z17. The specs are expected to be top-end with Snapdragon 835 and 6GB RAM powering it. And there are rumors about 8GB of RAM inside! So, there's a good reason for all of us to be excited. You can read more about the phone's design, specs and other expected details from here.
We have bonus image of a Nubia Z17 case as well, which we have added below. But since we've already seen the complete design, the case won't reveal any additional details about the phone. Now, to be honest, the case first reminded me of the iPhone 7 Plus with a cut out for Apple's logo near the center. But given that the placement of the buttons are on the right side of the phone, the case does look like it's of the Z17.