Asus ZenFone 4 Finally To Launch In July After Months of Delay
Asus is expected to launch their fourth installment of the ZenFone series in July this year, after being reported to be three months behind their original schedule. We will reckon that Asus will be pricing the ZenFone 4 competitively like its predecessors with mid to high-end specs.
This release will be an important event as this will determine whether Asus can build up the momentum to increase its revenue since the dip during 1Q17 in its smartphone business. Mr. Shen, CEO of Asus, stated that the company's smartphone division is forecasting to overall profit by the end of this year.
We will be expecting Asus to be releasing a 5.5-inch model initially before other variants in their product line. The 5.5-inch model has been reported to be priced, unlocked, below NT$15,000 (US$498).
RELATED: ASUS ZenScreen Is A Beautiful 15.6-inch USB Screen That Comes With A Pen For A Stand
The 5.5-inch model, Asus ZenFone 4 Max, is speculated to be powered by a Qualcomm Snapdragon 630 or by a Snapdragon 660 processor, coupled with 3GB RAM and offer 32GB of internal storage.
In terms of image capture, the ZenFone 4 Max will feature a dual rear camera arrangement with one 12-megapixel sensor and the other a 5-megapixel sensor. The front-facing selfie camera will be an 8-megapixel shooter. The device is expected to run on Android 7.1.1 after launch.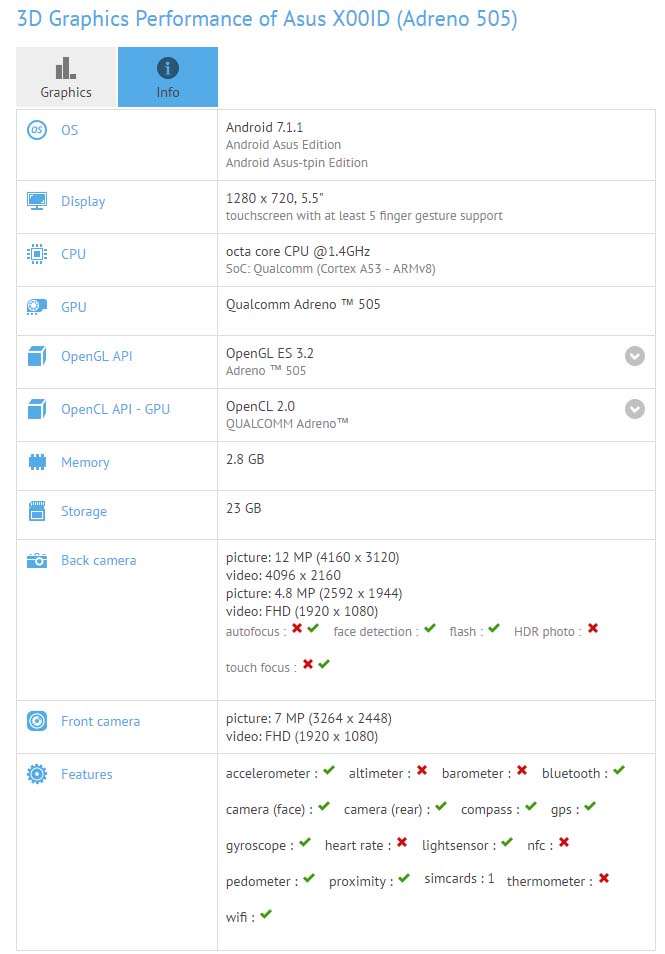 Another unknown Asus device named 'X00ID' has been unveiled by GFXBench, showing a 5.5-inch HD smartphone, powered by an octa-core processor clocked at 1.4 GHz. The device has been paired with 3GB RAM and internal storage that seems to be 32GB, similar to the ZenFone 4 Max, the device also features a dual rear camera set-up and an 8-megapixel camera.
How do you feel about the Asus ZenFone series' expected delay in release?