YotaPhone 3 Will Launch In Two Variants and Start at $350
by Habeeb Onawole Jun 18, 2017 10:36 am2
The original YotaPhone was launched in 2013 and is the first android smartphone to sport a secondary e-ink display. It was followed by the YotaPhone 2 in 2014. Last April, the Russian based company announced that the YotaPhone 3 will launch this year with pre-orders beginning this summer. New reports have revealed the pricing of the upcoming device.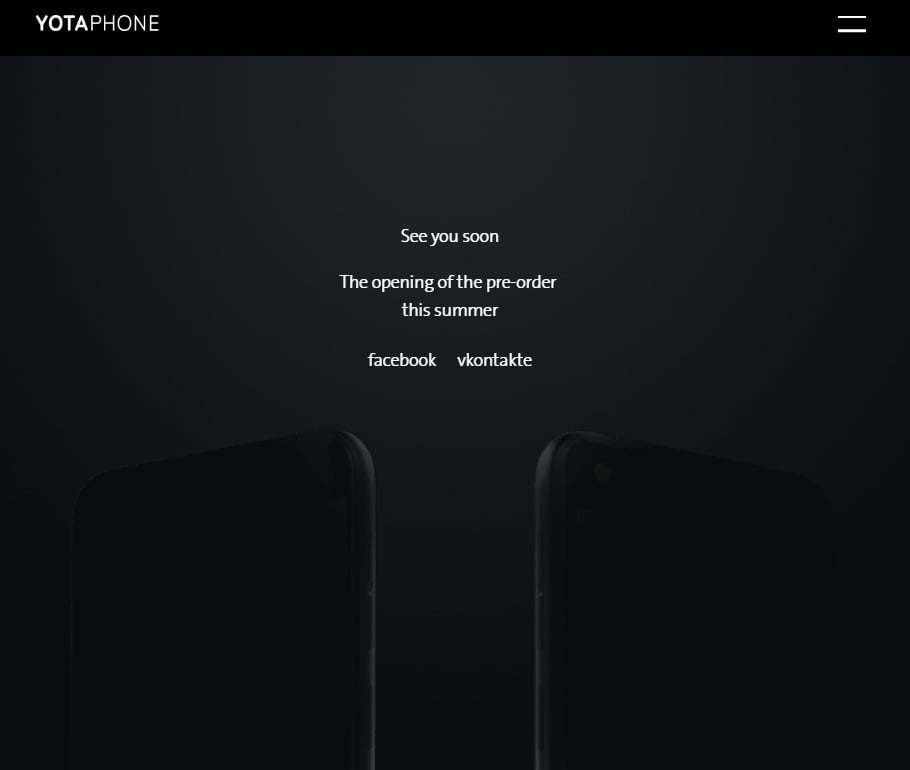 According to the General Director of BaoliYota Technology, the YotaPhone 3 will be available in two versions: a 64GB model that will sell for $350 and a 128GB model priced at $450. The announcement was made at the China-Russia Expo on Friday. No other details have been provided about the phone.
We do not know if both versions will only differ in terms of storage or will have other differences like screen size and RAM. However, we know both will have one color display in front and an e-ink display at the back.
READ MORE: E Ink Already Has A Foldable Display, All It Needs Are Customers
At the moment, the YotaPhone 3 is expected to launch in China and Russia only, with pre-orders beginning in September. A US launch was planned for the YotaPhone 2 but it never happened. Maybe the YotaPhone 3 will make it there this time around.