Rumour: Sony To Launch A Bezel-less Flagship Phone At IFA 2017
A new rumour emanating from China has hinted that Sony is likely to launch a bezel-less smartphone at IFA Berlin 2017. Sony announced the Xperia XZ Premium at MWC 2017 with a nearly bezel-less design with bezels at the top and bottom but the new flagship which is said to launch at IFA will come with a large bezel-less display.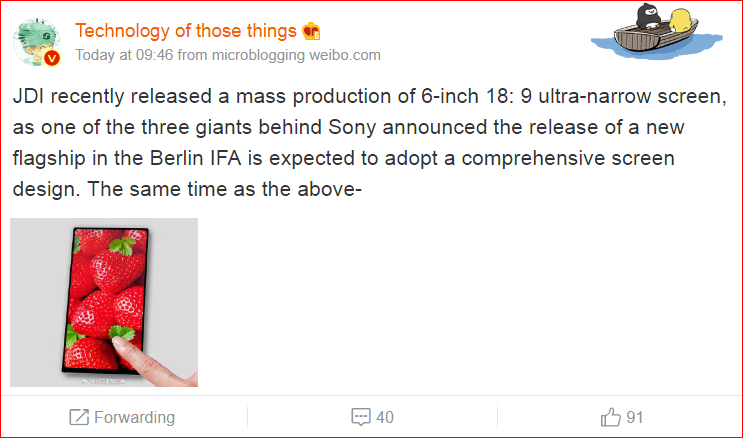 The Weibo post referred to JDI's announcement earlier in June that they have started the mass production of their Full Active display technology. JDI was formed in 2012 through the consolidation of the display panel businesses of Sony, Hitachi and Toshiba and had announced the Full Active LCD display technology last year which would bring completely bezel-less displays to smartphones. As a result of the mass production, it is safe to say Sony is preparing something big sometime soon since it is the most active in the smartphone industry of the three which formed JDI.
Read More: JDI Announces Dedicated VR Display With 651ppi Pixel Density
JDI has struggled in recent times due to the proliferation of LCD manufacturers in China and the shift to OLED displays spearheaded by Samsung's AMOLED panels which seem to achieve better resolutions than LCDs. But the recent technology uses a 6-inch display and an aspect ratio of 18:9 which would place it higher than the Mi Mix in terms of screen-to-body ratio.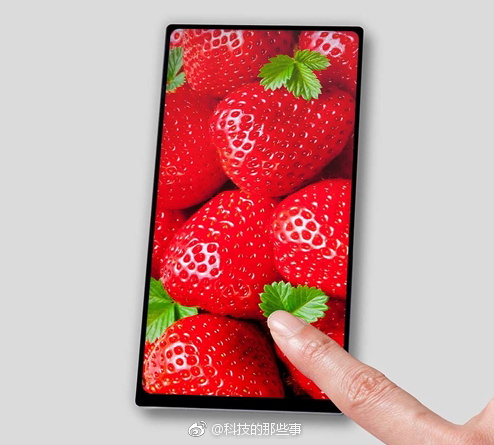 As exciting as this may sound, you should take it with a pinch of salt as nothing in respect to a Sony IFA 2017 launch is confirmed yet. It may turn out to be true anyway, as bezel-less smartphones seem to be the way to go presently. We have got lots of them tipped to be in the works, like the iPhoen 8, Galaxy Note 8, Mi Mix 2 and a host of others. So, it makes perfect sense if Sony decides to release their own, using JDI's latest LCD display technology.