Another Meizu Blue Charm Logo Leaks, Both Are Likely Fake
A couple of days back, a logo purported to be for the new Meizu Blue Charm division leaked. Recall that we had reported a few months back that Meizu had officially announced the splitting of the company into three new divisions where they now have the Meizu brand, Blue Charm and the Flyme divisions. The new reorganisation also sees the reshuffling of the various portfolio with some execs moving upward. Meizu President, Huang Zhang, also known as Jack Wong, remains as Chairman and CEO of the company, overseeing the entire operations of the company. Mr Wang will also directly oversee the high-end Meizu products and the result of that is the awesome Pro 7 design we have seen in leaks.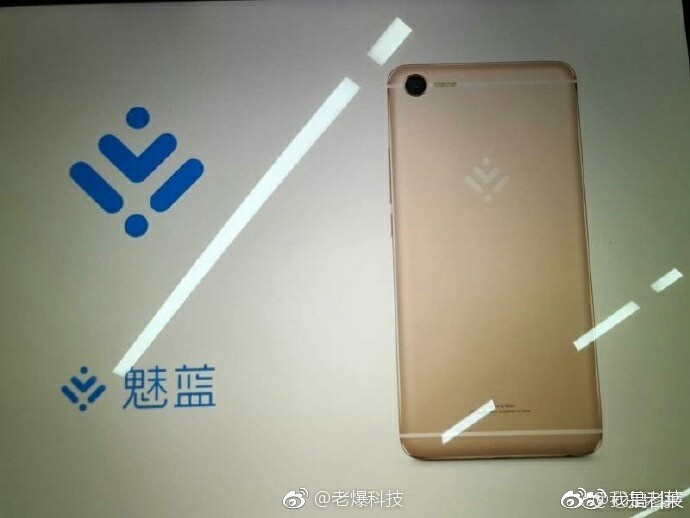 The latest development is that another logo said to be for the Blue Charm division has leaked with an entirely different design. The new Meizu Blue Charm logo is even shown embossed on the rear body of the Meizu E2 but that may be fake. Quite honestly, the newly leaked logo looks nicer than the first one which looked like a spiral or wavy line that isn't really creative. But the question which pops up is which of them is the genuine logo?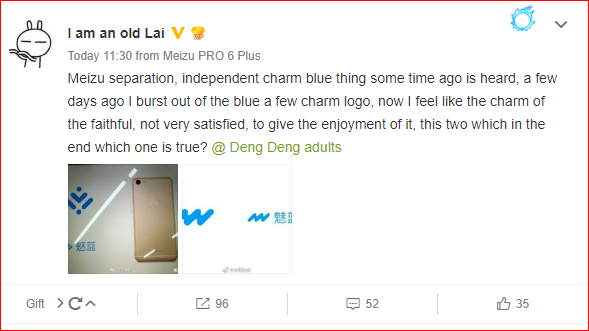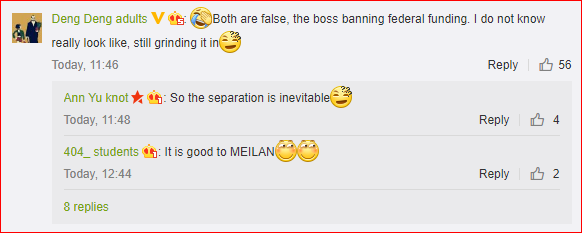 Well, someone who's a well-known tech blogger in China known as Deng Deng went on to comment that both of the purported Blue Charm logos are not genuine. He may just be correct because it doesn't make sense to split the brand identity so obviously. Fine, for ease of management the company is already three different divisions but the brand is best left as one Meizu with a single logo. Well, we really can't predict what the new business model the media-shy Jack Wong brought back to try and grow the company. Nothing has been clearly disclosed. Curiously, even Li Nan who is the new head of the Blue Charm division and had been quite vocal on Weibo in the past has been unusually silent these days. Just bear in mind, though, that the two Blue Charm logos being bandied around might be fake.
(source)