LG Uplus Confirms Samsung Galaxy Note FE Launches on July 7
by Habeeb Onawole Jul 1, 2017 2:04 pm3
You may be wondering what LG has got to do with Samsung's Galaxy Note FE. Actually its LG's carrier network LG U+, and it leaked the launch date for the refurbished Galaxy Note 7.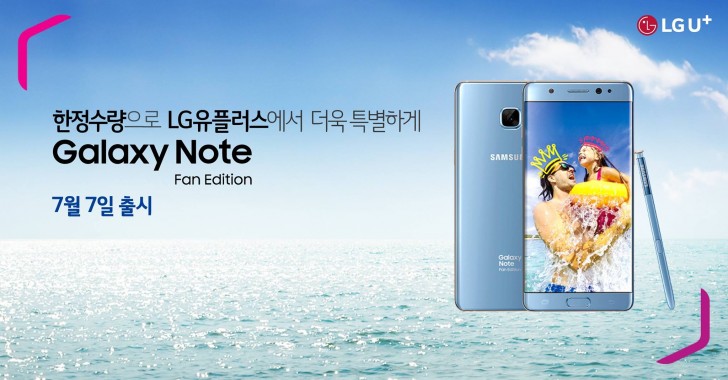 The carrier took to its official Facebook page to announce the launch date for the phone as July 7 but later took the post down. The date corresponds to what was reported earlier this week by Wall Street Journal.
Other info revealed by the post mentions a pre-order that starts today and runs through to July 6. It also states that there are limited quantities available.
READ MORE: The Samsung Galaxy S8 and S8 Plus Win "Best Smartphone" at MWC 2017 Shanghai
The Galaxy Note 7 was released last year but had to be pulled off the market due to its exploding batteries. Samsung is relaunching it as the Galaxy Note Fan Edition (or you can say Fire Extinguisher) with a smaller battery capacity. Other specs remain the same save.
The Galaxy Note FE is said to have a 700,000 KRW (~$625) price tag.