The Sharp X1 is A Japan Exclusive Android One Smartphone
Japanese company, Sharp, has announced its latest addition, the Sharp X1, to its smartphone line-up.
The Sharp X1 adds to the list of Google's not-so-successful Android One program. Although Google announced a new program called Android Go at Google I/O 2017, it says it isn't a replacement for the Android One program.
The difference is that Android Go is aimed at the entry level market while Android One is for the mid-range market and the specs of the Sharp X1 confirms that.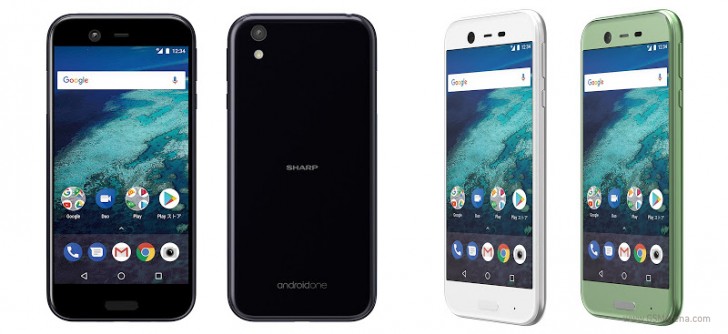 The Sharp X1 is not Sharp's first Android One device either, the Sharp Aquos 507SH is the company's first and also the first Android One device in Japan,  .
In terms of specifications, the Sharp X1 will be powered by a Qualcomm Snapdragon 435 paired with 3GB RAM and 32GB of internal storage with expansion via MicroSD.
The device will feature a 5.3-inch IGZO display, with FHD (1920 x 1080) resolution. The rear-facing camera is a 16.4 mega-pixel sensor with LED flash, whilst the front-facing selfie shooter is an 8 mega-pixel sensor with a wide-angle lens.
The main features that may entice consumers to purchase the Sharp X1 are the large 3,900 mAh battery and its IP68 rating. Sharp claims that the device will last up to four days of usage (we assume very light-usage).
The Sharp X1 will come with a front facing fingerprint scanner located at the bottom of the device. There is also a USB-C port for connectivity.
Another feature the Sharp X1 has is support for FeliCa, contactless payment solution from Sony.
The device will come in white, dark purple, and mint green with Android 7.0 (Nougat) as default operating system.
READ MORE: Sharp Upcoming High-end Smartphone Spotted on GFXBench
Unfortunately, for those who are interested in Sharp's smartphones, the Sharp X1 will be exclusive to the Japanese market and will be sold by  mobile carrier Y! Mobile.
What are your thoughts about Sharp's new addition? Leave your comment down below.
(Source)