Nokia 8 Specifications, Release Date and Price Leaks
by Habeeb Onawole Jul 15, 2017 8:40 am1
If we are to go by the statement released early this year about Nokia's product road map, then we  should expect 3 or 4 more devices before the year ends. Two of those devices are are high-end devices and according to leaks they will launch as the Nokia 8 and Nokia 9 respectively. Fresh details of the Nokia 8 were leaked early this morning by Roland Quandt.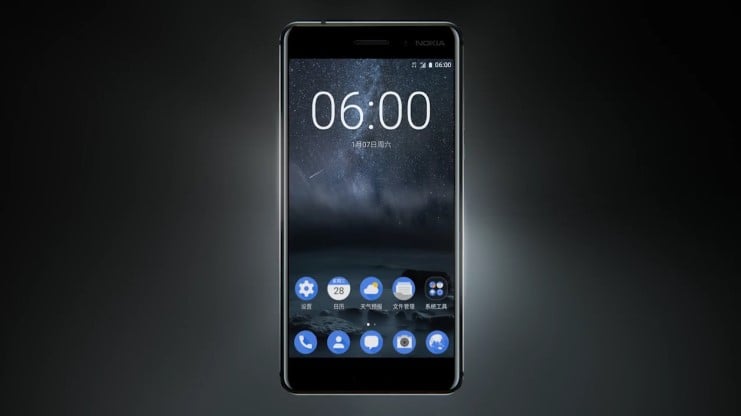 According to him, the Nokia 8 is actually the HMD Global TA-1004 we saw on Geekbench a few months ago and not the Nokia 9. That device is powered by a Snapdragon 835 processor, nullifying the rumor that the Nokia 8 will come with a snapdragon 660.
The Nokia 8 will have 4GB RAM, 64GB of built-in storage and will launch with two SIM card slots in Europe. There will most likely be a single SIM model if they keep to their current trend.
Another detail leaked is the color variants the phone will arrive in. There will be blue, steel (silver), gold/blue, and gold/copper colors. It is unknown if all the colors will be available at launch or if some will be released first and the rest later.
And last but not the least, pricing and release date. The Nokia 8 will be launched at the end of this month and will be available for purchase on the 31st of July. Price in Europe is put at €598 (~$686/¥4652). We never expected it to be cheap, so this isn't surprising.
The Nokia 8 may actually sell for less in other markets especially China and we know devices are usually more expensive in Europe due to the high tax rate.
Other details not disclosed include the display size and camera configuration. Some say it will have a 5.7-inch 2K display and dual cameras but these may belong to the Nokia 9.
READ MORE: The Caviar-Made Nokia 3310 (2017) Putin-Trump Summit Edition Costs $2446
The Nokia 8 will face stiff competition from other manufacturers but has a few things going for it. First is the Nokia name which will help it sell. Second is the build quality which is bound to be higher than that of its competitors.