Meizu Pro 7 Plus Price & Real Photo Leaked
We have seen a lot of leaked renders of the Meizu Pro 7 so far but that of the Pro 7 Plus has been quite elusive. We may have seen the Pro 7 Plus' real photo without realising it. Recall that a recent photo of the Pro 7 surfaced online recently revealing the secondary display may support touch input. Turns out one of the two phones in the photo is actually that of the Pro 7 Plus.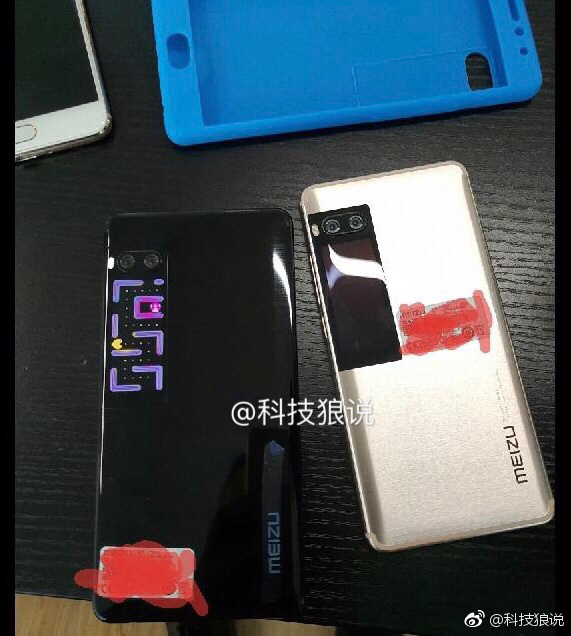 The leaked photo appeared in black and gold colors. On closer scrutiny, it would be noticed that the Black variant is a little bigger in size than the gold variant. That is because the black variant is the Meizu Pro 7 Plus. If you didn't pick that up at first, don't get furious because you are not alone. Moreso, the Pro7 and Pro 7 Plus both feature exactly the same design, the only difference would be the internal hardware they pack. The Pro 7 Plus is rumoured to feature an Exynos 8895 chipset while the Pro 7 will utilise MediaTek's flagship Helio X30 chip.
Read More: Latest Rumour: Meizu Pro 7 Plus Will Come With An Exynos 8895 Chip
In addition, the Meizu Pro 7 Plus price was also the subject of a recent rumour as the Pro 7 Plus is said to start at 3299 Yuan ($486) for the standard version and 3799 Yuan ($560) for the high-end model. Those are quite some exorbitant prices but it's all a rumour so we hope the price doesn't get so high. We'll find out about that when the Pro 7 and Pro 7 Plus are officially launched later this month.
(source)