Leaked Meizu Pro 7 Rear Display Hints At Touch Input Support
The Meizu Pro 7 is becoming more and more interesting by the day, not just because of the powerful dual cameras which it is touted to feature, or the attractive and innovative secondary display but also because it will afford us the opportunity to get a first-hand experience of MediaTek's Helio X30 chip which it is billed to launch with. MediaTek recently confirmed the Pro 7 will be the first smartphone to pack its deca-core flagship chip and also that the Helio X30 is manufactured specifically for extreme gamers.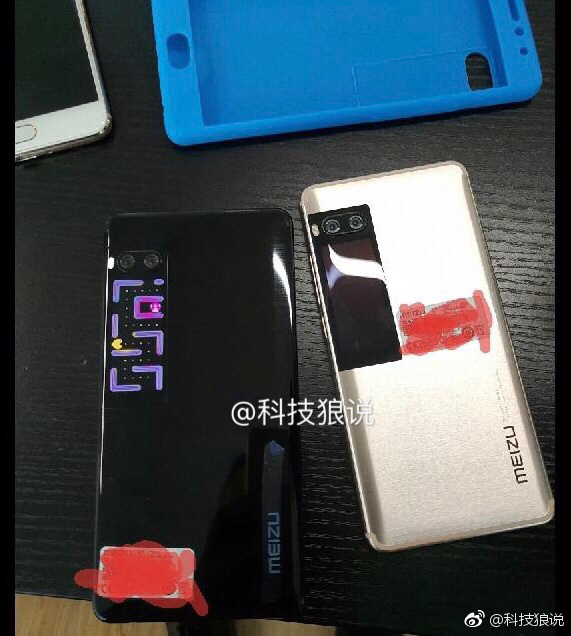 Talking about the secondary display, the Pro 7's display isn't new to us but all along it is thought to be an e-ink display that would only show notifications and maybe time and date. But recently, leaked photos of the Pro 7 shows that it would like have more features than we were thinking. Once again, it looks like the rear display isn't likely going to be an e-ink display as a new leaked photo of the Meizu Pro 7 rear screen has appeared online from China's Weibo. The leaked Pro 7's rear display again shows the screen can display colors which means it would likely be an LCD panel. 
Read More: Working Meizu Pro 7 Shows Flyme Interface, Selfie Shot on Rear Screen
In addition, the display could be seen to be running a game which looks like the legendary Pac-Man. This points at the strong possibility of the rear display coming with touch input support since the game can only be controlled using the screen. This also lend credence to earlier leak pointing at the presence of Meizu's Flyme interface on the device. Another thing is that the Pro 7 will likely be available in black and gold, the two colors the leaked model appeared in. It is possible that there will be more than  just two color variants, though.
(source)