Xiaomi Mi Night Lamp With Motion Sensor Launching Tomorrow
Xiaomi has a reputation of developing products either alone or in partnership with other companies, which meets various kinds of needs. The latest Smart lighting product which would be unveiled tomorrow is one of such product. The light is a night lamp with would come with a motion sensor, meaning it only comes on when motion is detected.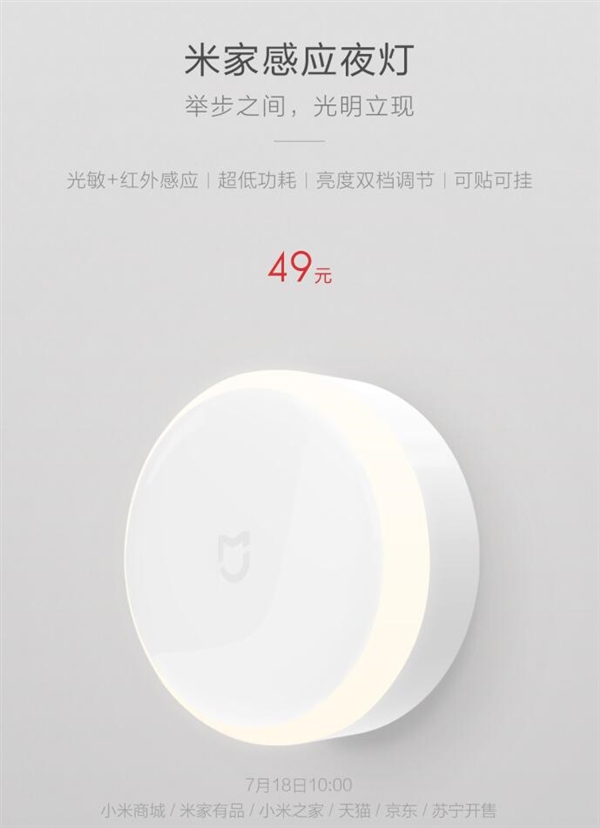 The light is meant to take care of movement at nights to use the bathroom which is a usual practice by the elderly. In order not to disturb the sleep of others who are already sleeping, this product is being introduced. The light night is known as Mi Induction Night Lamp and as the name implies, it uses induction current. It uses photosensitive with human infrared dual induction technology to come on when motion is detected. The light comes with a simple design and is white. The is a hoot with which it can be hung on the wall or ceiling. In addition, it has a 120 ° wide-angle sensing range and a sensing distance of up to 5-7 meters. The brightness is adjustable and the light stays on for 15 seconds after which it goes off if no motion is detected.
Read Also: Xiaomi Launches Two New Mijia Products: Smart PTZ Camera & Smart Ceiling Lamp
The Mi Induction Night Lamp will be available on MIJIA 's Mi Home from tomorrow (July 18) at 10 AM and costs just 49 Yuan (~$7).