Honor Air Quality Detector Goes On Sale For 599 Yuan (~$88)
Huawei's Honor brand unveiled the Honor 9 last month but what you probably don't know is that the flagship phone was launched along with two smart IoT products. The Honor Smart Body Scale and the Honor Air Quality detector were both announced on that day and were billed to go on sale on July 18. The sales for the Honor Air Quality detector has now opened on Huawei Mall (Vmall).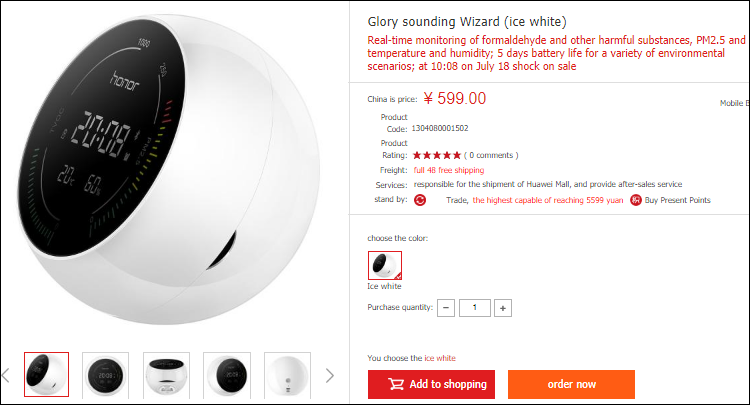 The Air quality detector comes with a tumbler design and allows monitoring of air quality. The gadget captures clean air level and a number of other parameters. The Honor Air Quality detector works in real time and can detect more than 300 types of volatile organic compounds. The detector can also detect ultra-fine particles (PM 2.5) in the air, temperature and humidity inside the room and then provide recommendations to aid in improving the air quality.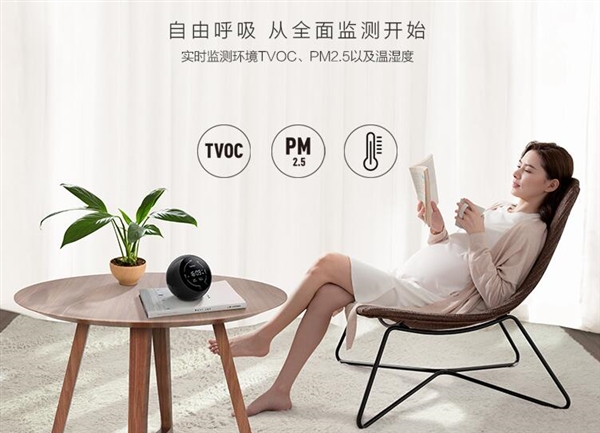 Read Also: Europe's Honor 9 Comes With Assassin's Creed Unity Exclusive Mobile Game
In addition, it comes with an energy-saving mode which can preserve the battery for up to 5 days, but in real-time monitoring mode, the battery only lasts up to 15 hours. If it is only to monitor the temperature and humidity, you get up to1 year battery life. The Honor Air Quality detector is presently on sale at Vmall for 599 Yuan ($88). It is available only in Snow white colour.
(source)