Coral Blue Samsung Galaxy S8 and S8+ Launching In US Tomorrow
by Habeeb Onawole Jul 20, 2017 9:45 am0
The Galaxy Note 7 may have been short-lived but fans really dug its coral blue color. After the recall, Samsung had no choice but to relaunch the Galaxy S7 in coral blue. That move saw the S7 score more sales as it remained the only Samsung flagship you could buy up until the Galaxy S8′ release. Samsung has confirmed the S8 and the S8+ will also be getting the Coral Blue treatment and it will be arriving in US tomorrow.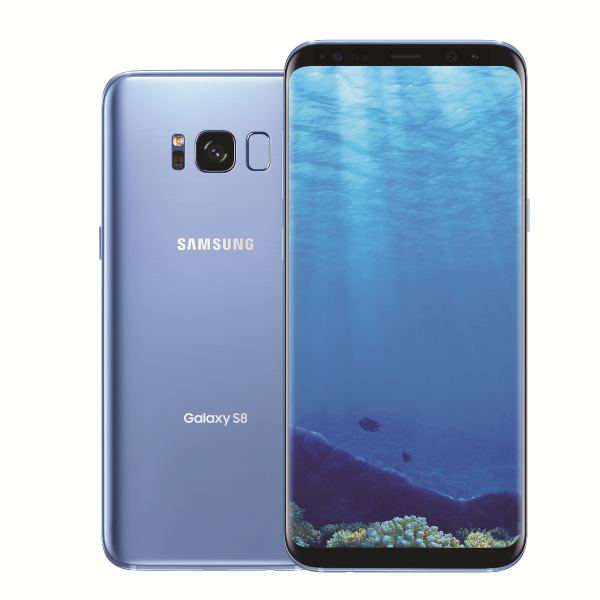 The new color variant will be available both as unlocked and carrier versions. Both versions will be sold by Best Buy while Samsung itself will sell only the unlocked models. The locked versions will be available on Verizon, Sprint, and AT&T.
From July 21 to July 29 Best Buy will run a promo that will see customers get up to $400 off the retail price of the Galaxy S8 and Galaxy S8+ if their purchase or activation qualifies. Samsung will also offer a limited promotion that offers $150 off the retail price.
If you have a device that meets Samsung's trade-in conditions, you can receive a credit towards the purchase of an unlocked model.
READ MORE: Samsung Gets Deal To Make 7nm A12 Chipsets for Next Year's iPhone
The Samsung Galaxy S8 comes with a 5.8-inch infinity display while the S8+ has a 6.2-inch device. The US version is powered by a Snapdragon 835 processor and is already starting to get Bixby, Samsung's own AI assistant.
Samsung has not said anything about the new color variant arriving in other markets.
(Source)