After months of leaks and rumors, Meizu announced its PRO 7 and PRO 7 Plus flagship smartphones yesterday. Some of its bestselling features like dual rear camas and rear-facing second screen have built a lot of interest among smartphones. The PRO 7 duo will be available on flash sale from Aug. 5 in China. Currently, both the smartphones are up for registrations. The PRO 7 duo have met with over 10,000 registrations in less than day which indicates how popular these phones are.
Only customers who register for the Meizu PRO 7 or PRO 7 Plus can participate in the first flash sale that will start from Aug. 5 at 10:00. The Meizu PRO 7 with 4 GB of RAM + 64 GB of storage powered with Helio P25 is priced at 2,880 Yuan (~$426) and its higher variant feature 4 GB of RAM + 128 GB of storage fueled with Helio X30 costs 3,380 Yuan (~$500). The Meizu PRO 7 will be available in colors like black, red and gold.
The Meizu PRO 7 Plus featuring 6 GB of RAM + 64 GB of storage and Helio X30 is priced at 3,580 Yuan (~$530). And the higher model featuring 6 GB of RAM + 128 GB of storage and Helio X30 carries a pricing of 4,080 Yuan (~$604). It can be bought in colors like grey, silver, gold and black.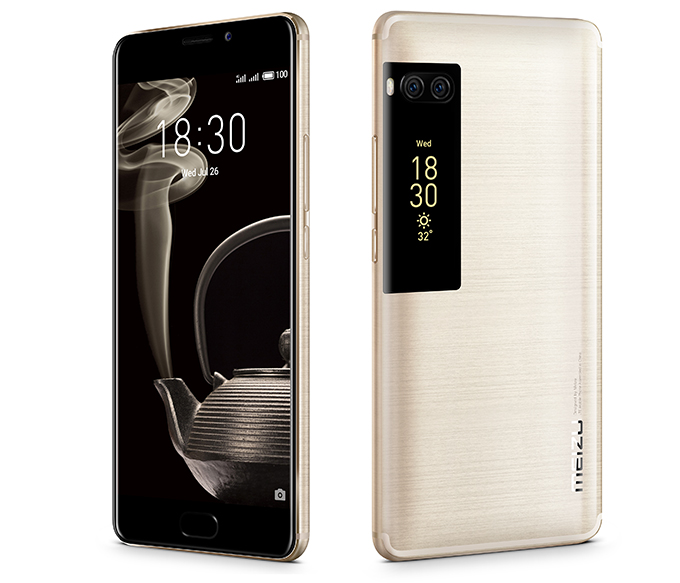 Read More: Helio X30 Powered Meizu Pro 7 Benchmarked On AnTuTu
The Meizu PRO 7 and PRO 7 Plus is expected to arrive in 16 other countries where Meizu is officially selling its smartphones. Hence, the PRO 7 duo are expected to nations like Brunel, Cambodia, Egypt, France, Hong Kong, India, Israel, Italy, Kazakhstan, Myanmar, New Zealand, Russia, South Africa, Spain, Ukraine, and Vietnam. The U.S. and the U.K are not on the list which means Meizu fans in these regions can avail the PRO 7 and PRO 7 Plus through re-sellers.
The Meizu PRO 7 has a 5.2-inch FHD S-AMOLED screen and is houses a 3,000 mAh battery whereas the larger PRO 7 Plus has a 5.7-inch QHD S-AMOLED display. Both are equipped with a large-sized battery of 3,500mAh capacity. Both the phablets are equipped with a pair of 12-megapixel snappers, a 16-megapixel front-facing shooter and a 1.9-inch S-AMOLED screen at the rear that shows notifications and can be used as a camera viewfinder and for controlling music. The Chinese firm is also rumored to be working on a high-end smartphone that will debut before the end of 2018.