XGIMI Launches The T1, A1 and A1 Pro Laser Screenless TVs
by Habeeb Onawole Jul 30, 2017 10:57 pm2
Laser TV, Screenless TV, Ultra/Short Throw Projector. All these terms are used interchangeably to refer to more or less the same thing that broadly performs the same function which is media consumption without the need for displays. XGIMI is a Chinese electronics company known for its projectors. Last week, it unveiled the XGIMI T1, XGIMI A1 and XGIMI A1 Pro Laser Screenless TVs at an event in Beijing.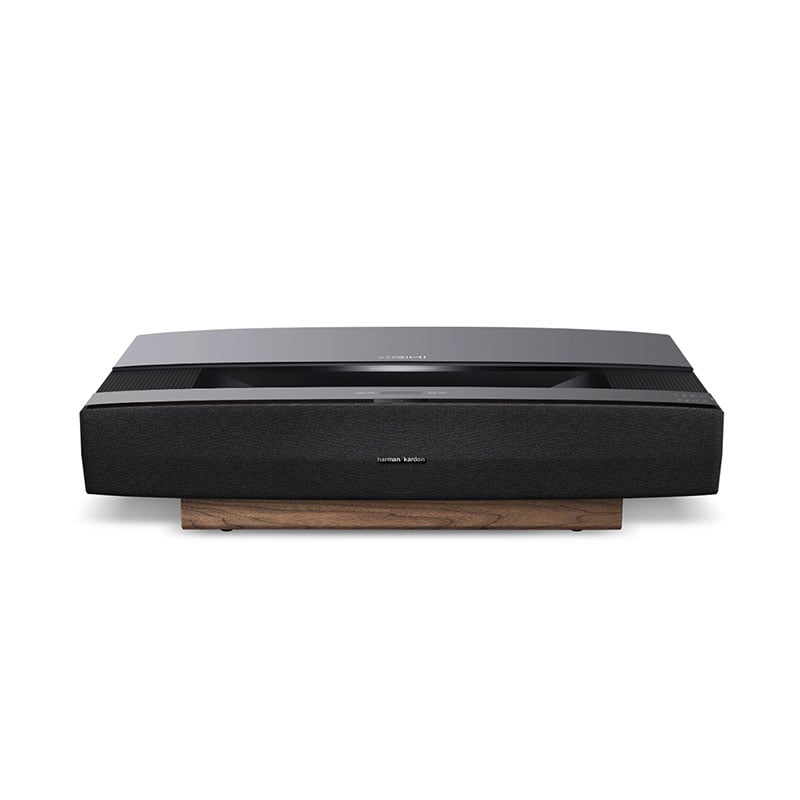 Like the name says, these are screenless TVs or rather, short throw projectors that cast a specific picture size on the wall without the need for placing the projector far away from the surface. In most cases, the projector is usually just a few inches from the wall itself. Unless you see it in person or watch a video, you won't appreciate how neat this kind of technology is.
If you are planning on setting up a home cinema or want a large screen TV without having to deal with wires and cables, you should consider investing in one of these.
XGIMI T1
The XGIMI TI is a 4K (3840 x 2160) dual-color laser screenless TV and the most expensive one of the three. With a price tag of ¥79,999 (~$11,874), it is surely one of the most expensive screenless TVs in the market. One thing XGIMI is sure of is its brightness. They say it has the highest brightness in the market, keeping its colors and brightness even after exposure to bright light.
The XGIMI has a mixture of metal and black walnut wood design. The picture size is 120-inches and has a brightness of 4000 ANSI Lumens. It uses a true 4K lens, has a 94.8% color gamut and a 0.189:1 projection ratio. The lens is said to have a life span of more than 10 years with daily usage and the projector itself uses about half the power of an equal size LED TV.
The projector doesn't need any special configuration when setting up. Just place it on your cabinet at a distance of 18cm from the wall and you have a 120-inch "TV" in your living room.
XGIMI has partnered with Harman Kardon for the audio of the T1. There are 6 sub-woofers fine tuned by the audio company.
The XGIMI T1 also has some smart features. It comes with GMUI 3.0 which we believe is XGIMI's own operating system. The T1 displays your favorite content on the home screen and even has an AI assistant by Baidu.
This is the first time Baidu's AI assistant will be used on a screenless TV. It supports voice interaction. You can search for videos and songs using just your voice, control the TV itself or even ask it questions about what's on your screen such as identifying the actors in the movie or characters in a video.
For connectivity, there are three HDMI ports, one ethernet port, and two full-sized USB ports.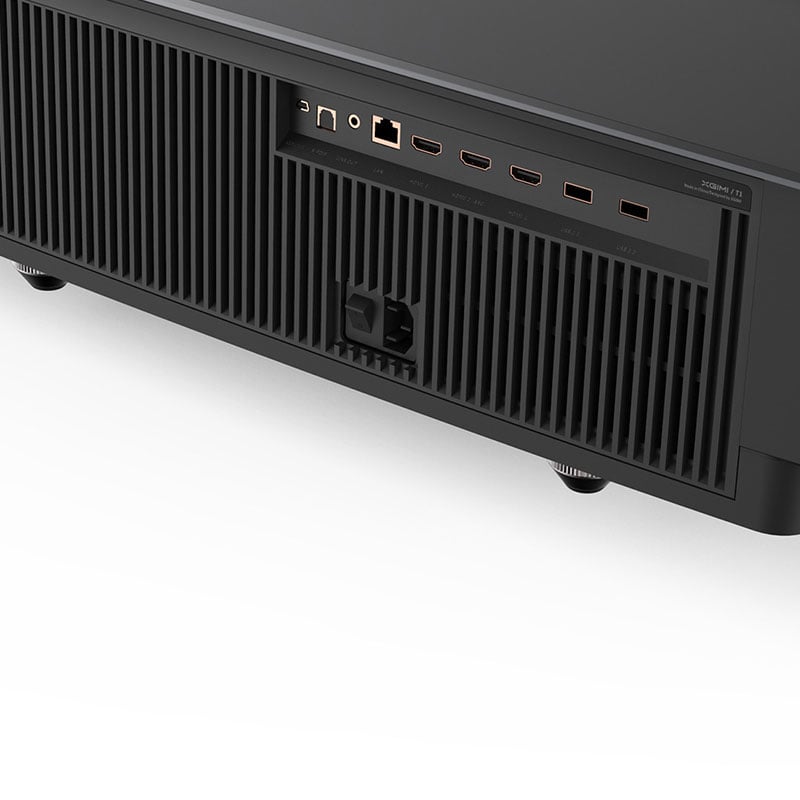 XGIMI A1 and A1 Pro
The XGIMI A1 and A1 Pro are less powerful variants of the T1. They both have a picture size of 100-inches. However, the A1 has a brightness of 30,000 ANSI Lumens while the A1 Pro is 35,000 ANSI Lumens.
Price for the A1 is ¥22,999(~$3414) and the A1 Pro costs ¥29,999 (~$4453).
They have the metal and walnut wood design like the T1 but with a clear glass at the top instead of black glass.
READ MORE: Xiaomi Mi Laser Projector Officially Announced: 150 Inches of Theatre-like Experience
XGIMI A1, A1 Pro and T1 Availability
XGIMI hasn't mentioned when all three will be available for purchase,  but we sure will let you know it does hit the market.