Huawei's Future Phones Like Mate 10 Would Be Sold By AT&T in the U.S.
Huawei seems to be making progress in its bid to make an inroad into the lucrative U.S. market as telecom giant AT&T is reportedly in talks with Huawei to sell its flagship models, including the Mate 10, in the U.S. Although the agreement is said to be temporary, it at least presents some ray of hope for the Chinese market leader in its bid to take the battle to Apple and Samsung for the top spot in market share and revenue in the U.S. and elsewhere.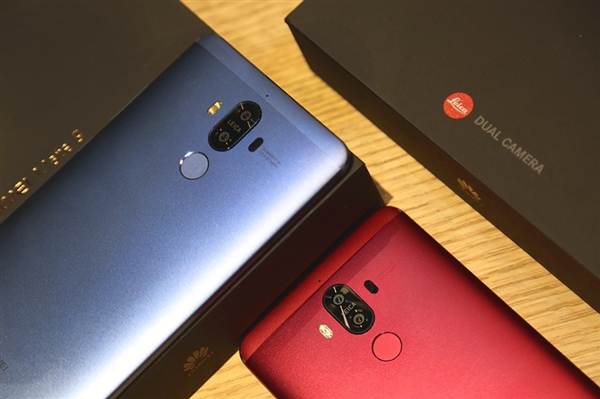 Recent data places Huawei as the third largest smartphone manufacturer in the whole world in terms of market shares and is fast closing in on Apple for the second spot. A presence in the U.S. will go a long way to helping the company grab a slice of the pie from not just Apple but Samsung. As the second largest carrier in the U.S. At&T is in a good position to help Huawei achieve its goal. The U.S. smartphone market is majorly carrier-based and Huawei has struggled unsuccessfully to build relationships with the major carriers in the country.This is said to due in part to the ban on Huawei's professional equipment for carriers' networks such as routers and antennas in the U.S. since a 2012 congressional report raised concerns that the Chinese government might use the company's gear to spy on Americans. Huawei denied the allegations but its reputation was dealt a blow even though it wasn't stopped from selling it smartphones in the United States.
Read More: Huawei Mate 10 Could Come With the Recently Trademarked EntireView Display
The Mate 10 will be the first device that would be sold in the U.S. if indeed the deal becomes effective. It comes with the quality to help Huawei make another foray into the market. The Mate 10 was recently rumoured as coming with the company's recently trademarked EntireView display and other stunning features. Talks are still underway and Huawei is already working with AT&T on its Kirin chipset and other technicalities. Until both companies reach an agreement on commercial terms and other modalities, we'll have to keep our fingers crossed on this one. That may not be too far away, though, because the Mate 10 is rumoured to launch this October.
(source)