Meizu Pro 7 Purportedly Powered By Snapdragon 835 Hits GeekBench
It's no longer news that Meizu finally took the wraps off the Pro 7 and Pro 7 Plus in a colourful ceremony last week. Just when we thought all about the two flagships have been unravelled, a new twist has appeared in the mix from benchmark platform Geekbench. Someone recently uploaded a benchmark result alleged to be that of the Meizu Pro 7 and you know what? The Pro 7 in question has a Qualcomm Snapdragon 835 Systems-on-Chip (SoC) onboard.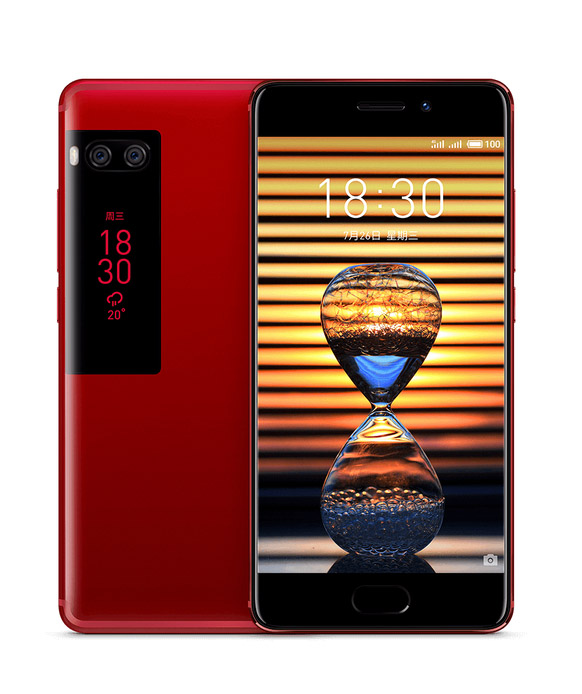 The Meizu Pro 7 and Pro 7 Plus were launched as the first models powered by MediaTek's latest and first 10nm flagship Helio X30 chip, with some models packing an equally new Helio P25 processor. The Pro 7 Plus comes entirely with an Helio X30 processor while the Meizu Pro 7 had either an Helio X30 or Helio P25 chip onboard. But the Geekbench model has an SD 835 chip on board as well as 6GB of RAM. The model is listed with a single-core score of 1969 and a multi-core score of 6536 points which is almost similar to that of other Snapdragon 835 smartphones.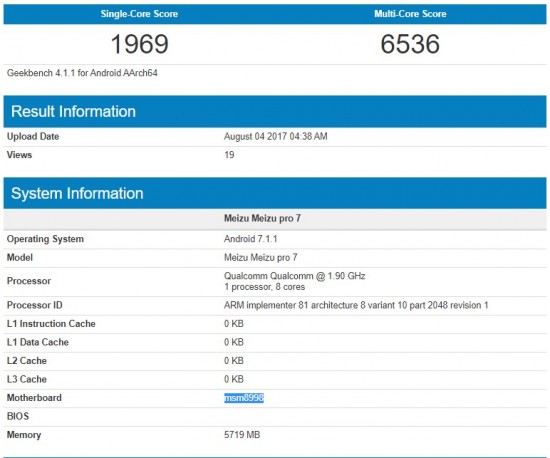 Read More: Meizu PRO 7, PRO 7 Plus Could Launch In Europe Soon
This piece of information will be of interest to the section of Meizu fans who seek for a Qualcomm-powered Meizu phone especially as that Qualcomm powered phone is likely turning out to be the "Lord of the Manor", the company's best model yet. But don't get your hopes up too soon, this might just be a hoax put up by someone up to some mischief. Do look forward to seeing a Snapdragon-packing Meizu phone before the end of this year or at most next year, though.
(source)