Image Reveals Nine Generations of MIUI Icons
One way to have a clear understanding of the things that have changed over the years in through pictures and this photo showing the icons for the key system apps for the successive generations of MIUI clearly give an understanding of how much the custom ROM which is skin over the Android OS has evolved right from the MIUI 1 through to MIUI 9.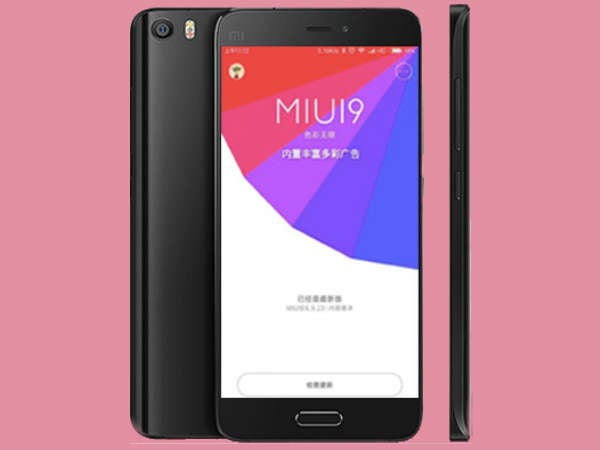 The Xiaomi MIUI is actually a user interface which some users see as better than its native Android version especially in China where creating a custom UI based on Android OS is the norm. The interface is generally beautiful and very user-friendly. Moreso, the MIUI team updates the UI very often so as to fix bugs and other loopholes that are noticed.
Apart from its usability, the visual look of the MIUI embodied by the icons has been another area of interest and one clear indicator of that dynamism is the icon. As could be seen in the image, each version of the user interface brings with it a slight change in at least one of the icons and in some cases more than one. In some cases, the change is in the colour scheme of the icon but there's always a change. No two generations have exactly the same icons. MIUI 1 has a different camera icon, messaging, phone dial icons and music player icon from the second generation (MIUI 2). The change continues until MIUI 9 with its smooth, refined icons but from version 7, the icons look almost similar.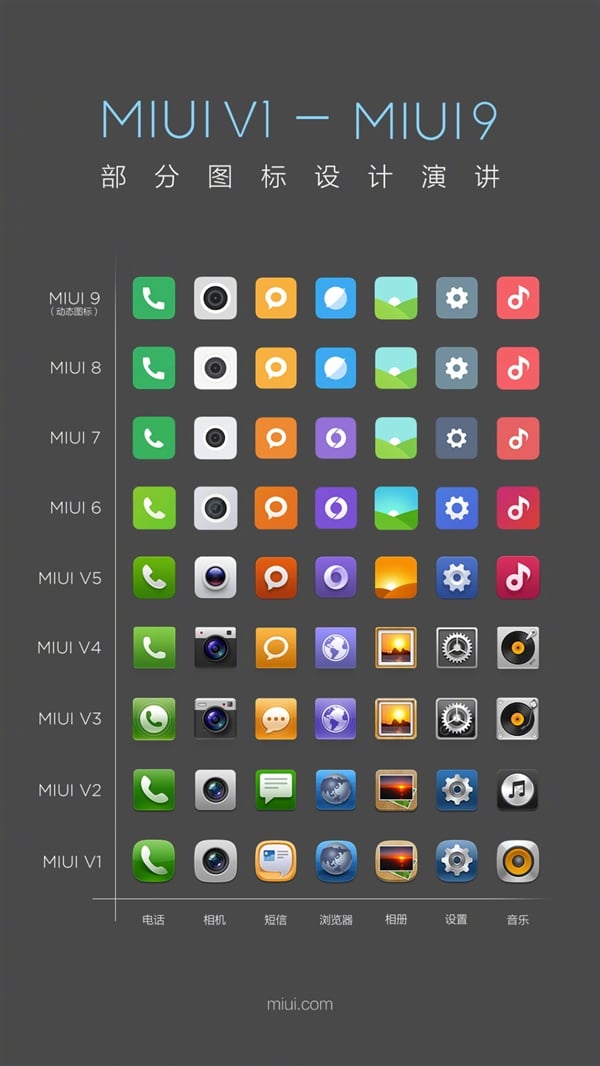 Read More: The MIUI 9 Global Beta Is Now Available for the Mi 6 and Redmi Note 4/4X
Apart from changes in the icons, Xiaomi's UI also comes with even bigger changes in the features it brings with it. The latest MIUI 9 comes with features such as Smart App Launcher, Smart Assistant, Split-screen, Picture-in-Picture mode and Image Search etc.