Motorola Moto Swift Concept Phone from 2012 Appears in Leaked Images
by Anvinraj Valiyathara Aug 14, 2017 8:10 am0
It seems that Motorola had planned a concept phone called Moto Swift in 2012. The Moto Swift was never created but its images have now surfaced to reveal its appearance as well as its features.
The details of the Moto SWIFT suggest that it would have been a mid-range phone for users in Latin America and Asia. It was supposed to feature a 4.3-inch FWVGA screen and it would have arrived with Android 4.0 Ice Cream Sandwich overlaid with MotoBlur UI. An 8-megapixel rear camera with full HD video shooting support was also going to be available on Moto Swift. The chin of the device has the usual Android ICS capacitive keys.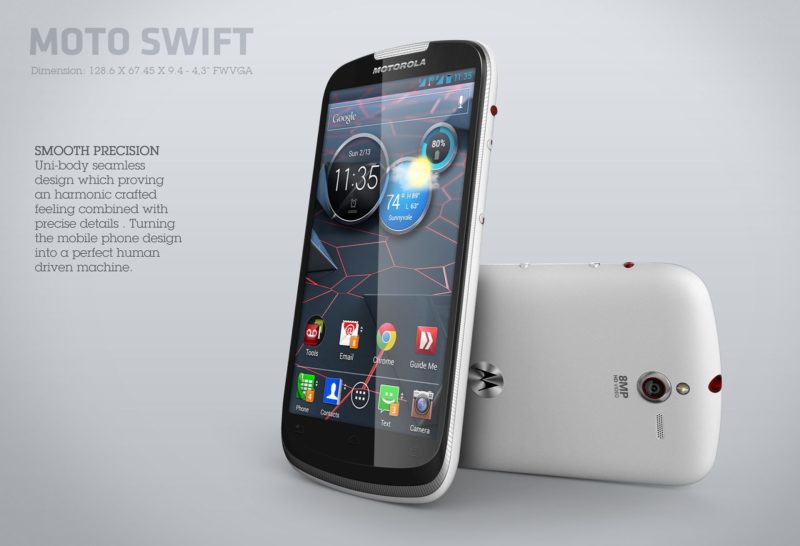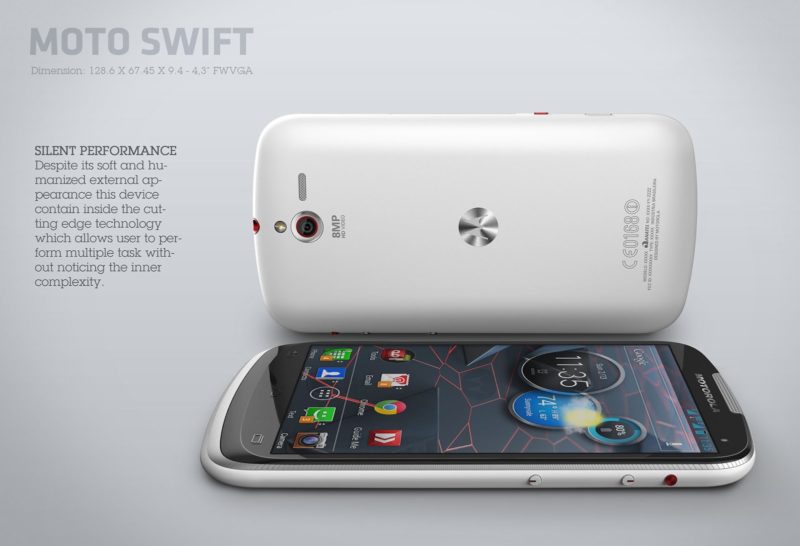 The design of the Moto Swift is similar to Motorola phones of 2012-2013 era such as Atrix 2 and Droid 4. It would have measured 128.6 x 67.45 x 9.4 mm. Its description states that it has a unibody design. A flashy Motorola "M" logo is present at the center arear of the back panel. The right side has round-shaped buttons for Power (red-accented one) and volume controllers. The left side seems to feature another red-accented button and an additional button. One of them seems to belong to be dedicated a camera launcher key.
Read More: Moto X4 Real Photo Leaks As Launch Draws Closer
In the previous month, details about the Motorola SPLICE concept phone had appeared. The images show that it would have come with a Kevlar casing. This suggests that the phone would have been usable in extreme weather conditions. Again, the design of the phone is similar to Motorola smartphones of that time. The Motorola SPLICE has a rugged appearance and has a thicker profile.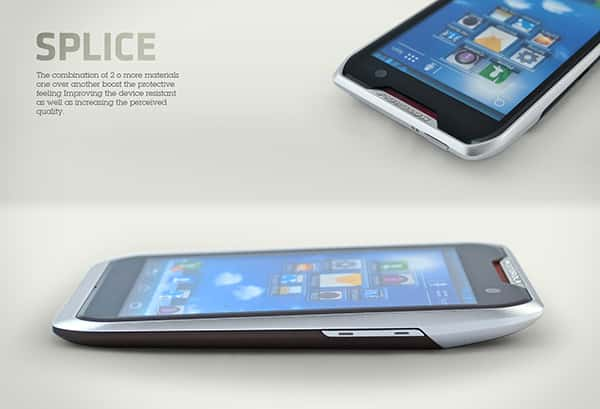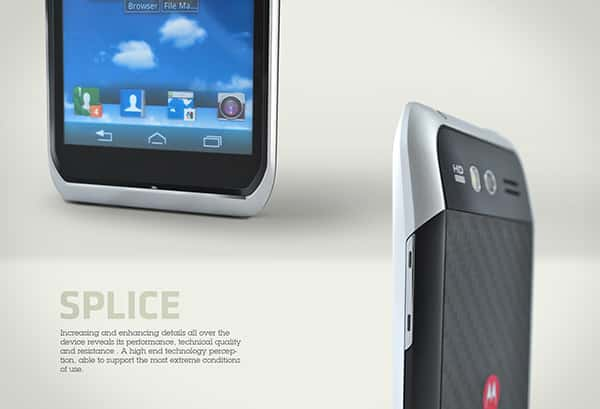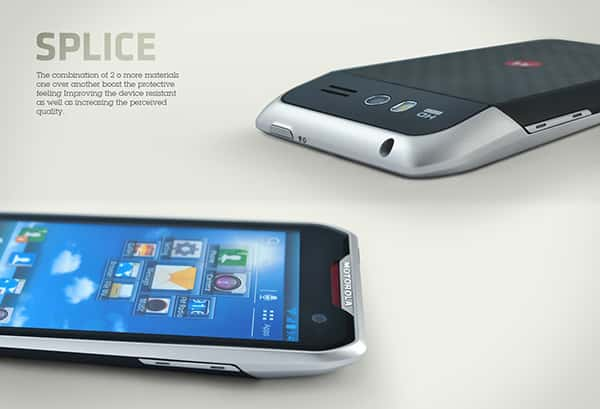 Like the Moto Swift, the Moto SPLICE would have also launched with Android 4.0 Ice Cream Sandwich OS. The specs of the phone would have been similar to that of Moto Swift as it may have arrived with HD screen and an 8-megapixel full video shooting camera. There is a 3.5mm audio jack on the topside and the volume controllers are on the right. A red colored "M" logo can be seen placed on the back panel of the phone. The top bezel has a Motorola text logo mentioned.
The details on other specs like chipset, RAM and battery are unavailable. There is no information on why Motorola did not release the Moto SWIFT and SPLICE smartphones.