Google Unveils Android 8.0 Oreo: Safer, Smarter, More Powerful and Sweeter
by Habeeb Onawole Aug 21, 2017 8:44 pm0
It is official, the latest version of Android is Android 8.0 Oreo!!! Yassss!!! Months after the first unveiling, Google finally makes it official.
Android 8.0 Oreo brings a ton of new features and we can't wait to experience them all. Do note that the UI hasn't changed from what we have on Nougat.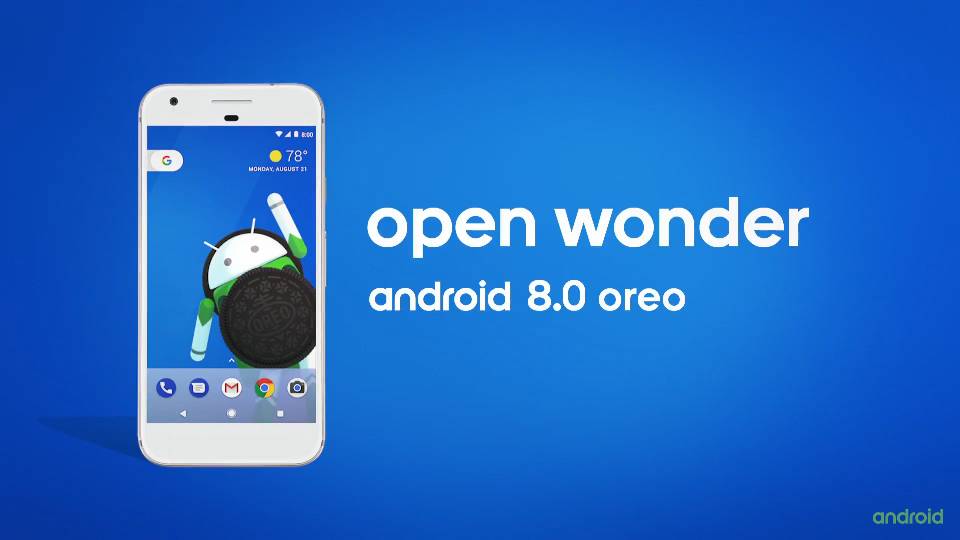 Faster Performance
Android Oreo is faster. According to Google, it is even 2x faster when booting up than what is available on Android Nougat. Google does mention that the speed test was carried out on the Pixel. So it may vary on other devices.
To also increase overall speed of your device, Android Oreo limits background activity in least used apps, so that all those resources are available to your most used ones.
Autofill
With Autofill, you don't have to start entering login details for your favorite apps. Usernames and passwords are entered in an instant.
Picture-in-Picture
Minimize that video call while you do other things like reply mails or set calendar appointments. Whenever you are ready, you can switch back to full screen for the minimized app by tapping on it.
Notification Dots
To quickly view the notification for an app, long press on the app icon and you can view the notification and clear them by swiping away.
New and More Emojis
Goodbye to blob-face emoji. Android 8 Oreo brings redesigned emojis and also more than 60 new ones.
READ MORE: Google Pixel 2 Receives FCC Approval; Reveals Features Like Active Edge, Snapdragon 835, Android 8.0
The update will start rolling out soon but if you can't wait, you can download the system images and flash. Just make sure your device is compatible and your bootloader is unlocked. The Nexus 5X, Nexus 6P, Nexus Player, Pixel C, Pixel, and Pixel XL are the supported devices. Link for the system images can be gotten here.