Samsung had introduced the DeX (Desktop Experience) station dock for the Galaxy and Galaxy S8+ smartphones. A promotional poster of the Galaxy Note 8 reveals that the phablet will also carry support for Samsung DeX. Moreover, it is expected to be available for free to customers who pre-order it in Italy as well as in other European regions.
The above image shows that Galaxy Note 8 will be hitting the European (Italy, to be precise) on Sept. 15. The pre-orders of the Note 8 in Italy are expected to begin on Aug. 24 and will end on Sept. 14. The promotional image also contains a link to the pre-order or page that is currently defunct. It also shows the Galaxy Note 8 sitting on DeX with a widescreen TV mirroring the display of the phablet.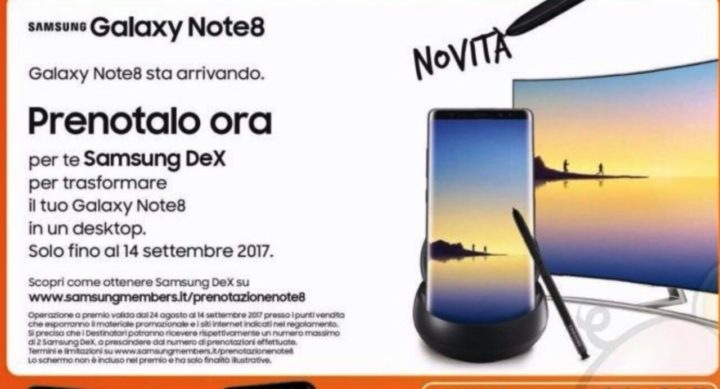 The Samsung DeX station is currently selling for 149 euros and in the U.S. it is now selling for $123.99 with a price cut of $26 over its regular price of $149. Even though the Samsung DeX allows users to connect the Note 8 to a view desktop interface on a TV. At the launch of Samsung DeX, it only supported 16 apps. It is likely that Samsung may add some improvements to the DeX with the arrival of Note 8.  Popular leakster had revealed in the previous month that the Galaxy Note 8 would be available in the Europe for 1,000 euros ($1,175).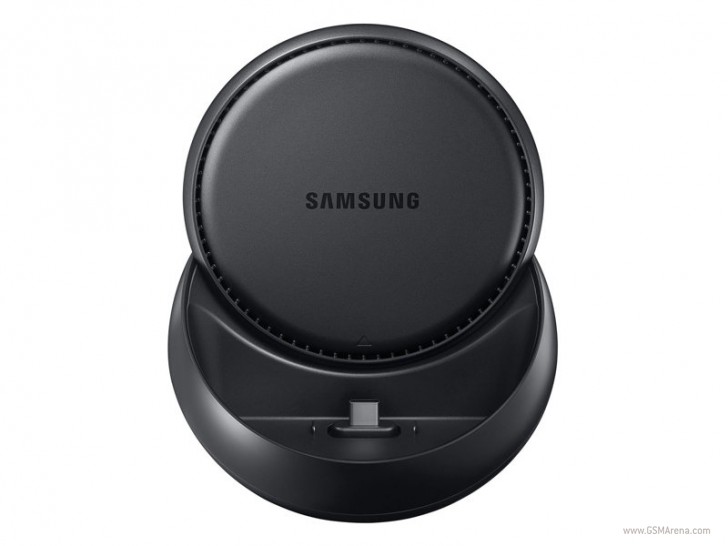 Read More: Samsung Galaxy Note 8 Unpacked Event Livestream & What to Expect on its Specs, Features, Pricing
Talking about freebies, the Galaxy Note 8 in the U.S. will be available with a 256 GB microSD card and wireless charger or a 360-degree cam. In the home country of South Korea, Samsung is likely to release a 256 GB Galaxy Note 8. This variant is also expected to be available in China. However, other markets are expected to receive only the 64 GB and 128 GB models of the phablet.
The 64 GB Galaxy Note 8 in South Korea will carry a free Gear VR along with a remote control or a LED case along with a 5,1000mAh power bank with fast charging capabilities. The 128 GB Galaxy Note 8 in South Korea carries a free AKG Bluetooth speaker or a Nemonic speaker. The 2017 Unpacked event will begin today to unleash the Galaxy Note 8.