Motorola Moto Z2 Force Survives World's Largest Phone Drop Test
by Anvinraj Valiyathara Aug 29, 2017 7:46 am0
A new promotional video of the Moto Z2 Force has been added to the official US account of Motorola. The video that is titled as "World's Largest Phone Drop" shows more than 100 employees testing the survival ability of the Moto Z2 Force by dropping it from shoulder height.
The 34-second video begins with the message that 100+ employees of Motorola Chicago to show even if the Moto Z2 Force falls, there is no need to fear about it. The smartphone can be seen dropping from knee height in the initial part of the video and later on it can be seen falling from shoulder height.
The Moto Z2 Force has a metallic unibody chassis that is made from aluminum 7000 series. Even though it has a thickness of 6.1mm, it is 80 percent stronger than the predecessor model. The so-called ShatterShield display of the Moto Z2 Force features polymer-OLED (P-OLED)that does not break easily even if it falls multiple times as it can absorb shock. The display tends to flex when the Z2 Force is dropped.
One of the drawbacks of Z2 Force's ShatterShield display is that even it is shatterproof, it can get scratched easily. Repeated instances of scratching have made Motorola to encourage the users of Moto Z2 Force to purchase a screen protector.
A funny thing about this video is that it only shows the Z2 Force dropping from different heights. However, it does not actually show whether the smartphone is working condition after the fall. There is a possibility that the display of the phone could have scratched or the body of the phone could have damaged.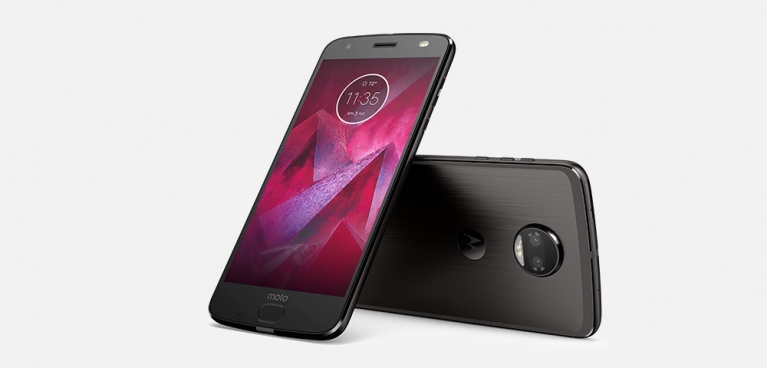 Read More: Motorola Moto X4 to Get Unveiled on September 2?
The Moto Z2 Force is one of the best flagship smartphones of this year as there is no real competition to its modular capabilities. The backside of the smartphone features POGO pins where users can connect MotoMods accessories such as battery backup, external speaker, pico projector and more.
The 5.5-inch screen of the Z2 Force produces Quad HD resolution of 2,560 x 1,440 pixels. In the U.S., Motorola is selling the Z2 Force with 4 GB of RAM and 64 GB of native storage. Outside the U.S., the smartphone comes with 6 GB of RAM and 128 GB of storage. It is driven by the Snapdragon 835 chipset.
The rear side features a pair of 12-megapixel sensors and the frontside features a 5-megapixel sensor. It is packed with a 2,730mAh battery that is coupled with support for Quick Charge 3.0. The fingerprint scanner of the Moto Z2 Force is positioned on its rear side.