Since the past month, Chinese sources have been revealing information on the upcoming Vivo X20 bezel-less smartphone. Recently, it was spotted on FIFA World Cup 2018 promo posters. The handset seems to have now appeared in two live photos to reveal its front and rear sides.
The design of the bezel-less Vivo phone that has appeared in the new images resembles with the render of the Vivo X20 that appeared on FIFA World Cup 2018 posters. The new images show that the smartphone has a white body with dual rear cameras on its rear panel. It also appears to be sporting a rear-mounted fingerprint reader.
The bezels on the sides of the screen are quite thin and bezels present above and below the display are a bit thicker than the side bezels. The alleged Vivo X20 will deliver a high screen-to-body ratio. It is expected to deliver an aspect ratio of 18:9 which is same as the aspect ratio available on the LG G6 and LG V30 smartphones. It seems that the body of the Vivo X20 will be made up of metal. There is possibility that it may sport metal and glass combination design.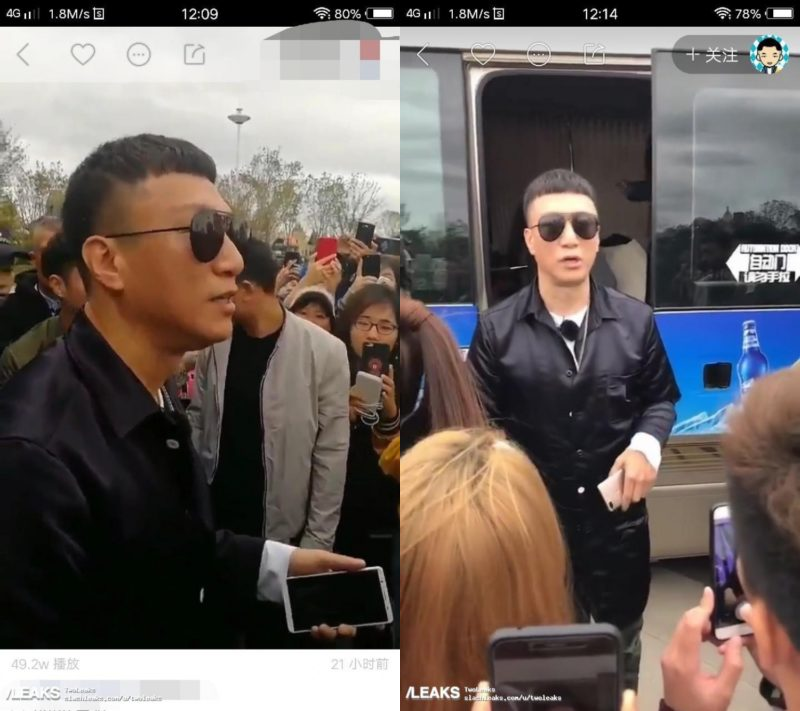 Read More:Vivo V7+ Launching On September 7 With A Revolutionary Selfie Camera & More
Reports have revealed that there would be a regular model that will launch as Vivo X20 and there would be another variant of the phone that is dubbed as Vivo X20 Plus. However, there is no information available on the differences between Vivo X20 and its Plus variant.
According to previous reports, the Vivo X20 would be fitted with a 5-inch screen that deliver a full HD resolution of 1,920 x 1,080 pixels. The Vivo X20 Plus may feature a larger 5.5-inch or 6-inch FHD screen. The Snapdragon 660 chipset is rumored to power the Vivo X20 and Vivo X20 Plus along with 4 GB of RAM. The X20 is expected to feature a native storage of 64 GB.
In May, Vivo and FIFA had signed a contract to make the Chinese smartphone manufacturer as the official sponsor of the World Cup 2018 that will be held in Russia. Moreover, Vivo is also the official sponsor of the World Cup 2022.
There are no details available on its pricing and launch date. Since the smartphone appears to be ready in the new live photos, Vivo may announce the X20 as early as this month.