Samsung Galaxy Note 8 Durability Tests; Find Out Whether it Fails Tests for Scratch, Burn and Bend
by Anvinraj Valiyathara Sep 8, 2017 4:44 am0
Samsung Galaxy Note 8 is the first flagship smartphone from the company to feature dual rear cameras. It is the best-looking Note smartphone ever from the company. JerryRigEverything has carried a couple of tests on the phablet to check whether Samsung's most recent flagship is durable or not.
Galaxy Note 8 Scratch Test
The very test conducted on the Galaxy Note 8 is the scratch test. The Note 8's Infinity Display of 6.3 inches is protected by Gorilla Glass 5. The Mohs scale of hardness is used to check whether the screen can get scratched easily. Like other smartphones featuring Gorilla Glass 5, the Note 8's screen scratches at level 6 and develops a bit prominent grooves on level 7.
The top bezel is slim but still houses a plethora of sensors such as proximity sensor, iris scanner and front-facing camera. These sensors are placed underneath the layer of Gorilla Glass 5. Hence, they were found to be well-protected in the scratch test. The earpiece is found to be made up of metal.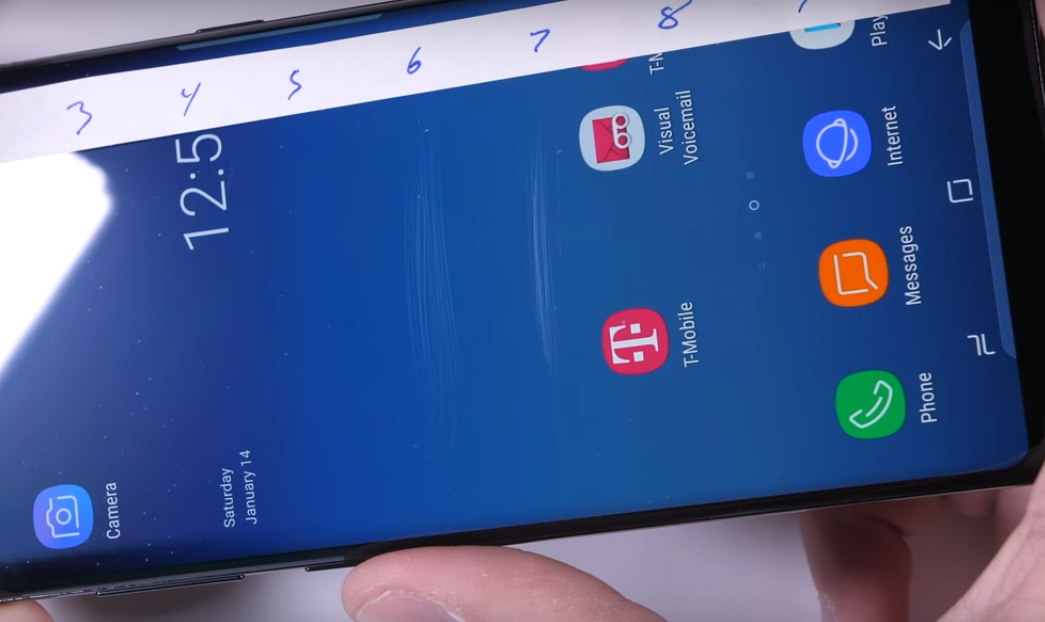 Read More: Galaxy Note 8 Awarded with A+ Grade for the Most Innovative & High-Performance Smartphone Display
Samsung has added Gorilla Glass 5 on the backside of the Note 8 too. The dual rear cameras are placed in a metal housing so that the lenses do not directly touch the surface when it is kept on a table. The lenses and its LED flash are well protected by Gorilla Glass 5. The fingerprint sensor gets scratched easily but it still functions fine.
As far as the S-Pen of the Galaxy Note 8 is concerned, its plastic body can be scratched quite easily. Its rubber tip is easily removable. The S-Pen does not get struck when it is inserted backwards inside its compartment.
The metallic frame of the Note 8 can be scratched when a razor blade is applied to it with some force. After carrying out scratch test on almost every part of the Note 8, it was found that the phablet's rear can easily attract fingerprint marks.
Galaxy Note 8 Burn & Bend Test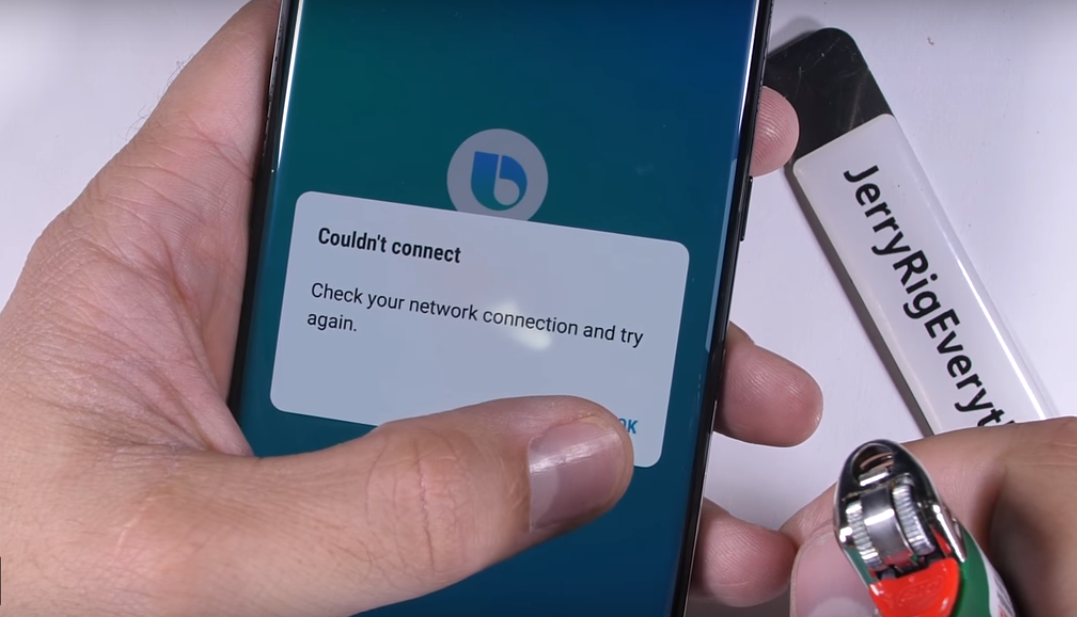 Samsung has used a HDR 10 compliant 6.3-inch S-AMOLED display. When a flame is applied to it for 10 seconds, the screen gets damaged permanently. It has been found that LCD panels tend to recover after few seconds in the burn test. The Galaxy Note 8 does not bend when it is flexed from the front or back.
(source)