Research Data Shows Samsung Impacted On Huawei's EU Growth In Mid-2017
Chinese tech giant  Huawei is likely having quite a good run in the smartphone market presently. A recent report by Counterpoint research showed Huawei beat Apple to clinch the second spot in overall global cellphone shipments in the month of June and July 2017 with a treble looking possible in the month of August 2017. The report shows that Samsung, Apple, and Huawei are still the top three smartphone vendors in the world with Samsung still retaining its position as the global leader with a stronger showing in the month of June.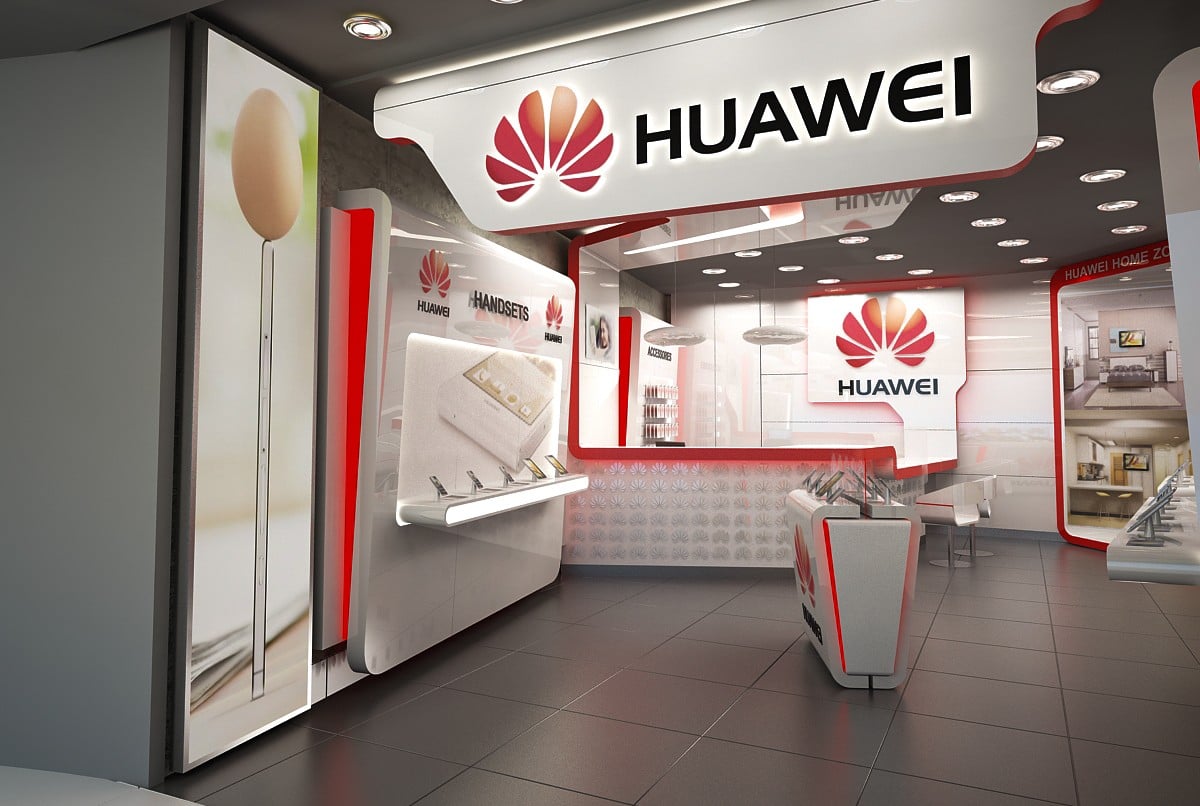 While the feat isn't expected to last long, Huawei seems to have the potential to continue its drive for the top. A recent research data compiled by Kantar Worldpanel ComTech reveals that Huawei's progress in July was almost scuttled by strong showing by Samsung and Sony  but the Chinese market leader rallied round and emerged alongside Sony as the best performers in the five largest markets in Europe during this period. While Sony held a market share of 4.8%, Huawei recorded a market share of 14.6%. Despite this, Huawei's share in Great Britain and Germany fell over those three months, primarily due to Samsung and Sony's new entry-level and mid-range offerings which are extremely value-oriented. The Chinese tech giant still managed to maintain its dominant position by increasing its performance in Italy and Germany, which led to an increase in its EU5 market share by 2.2 percentage compared to the same period last year.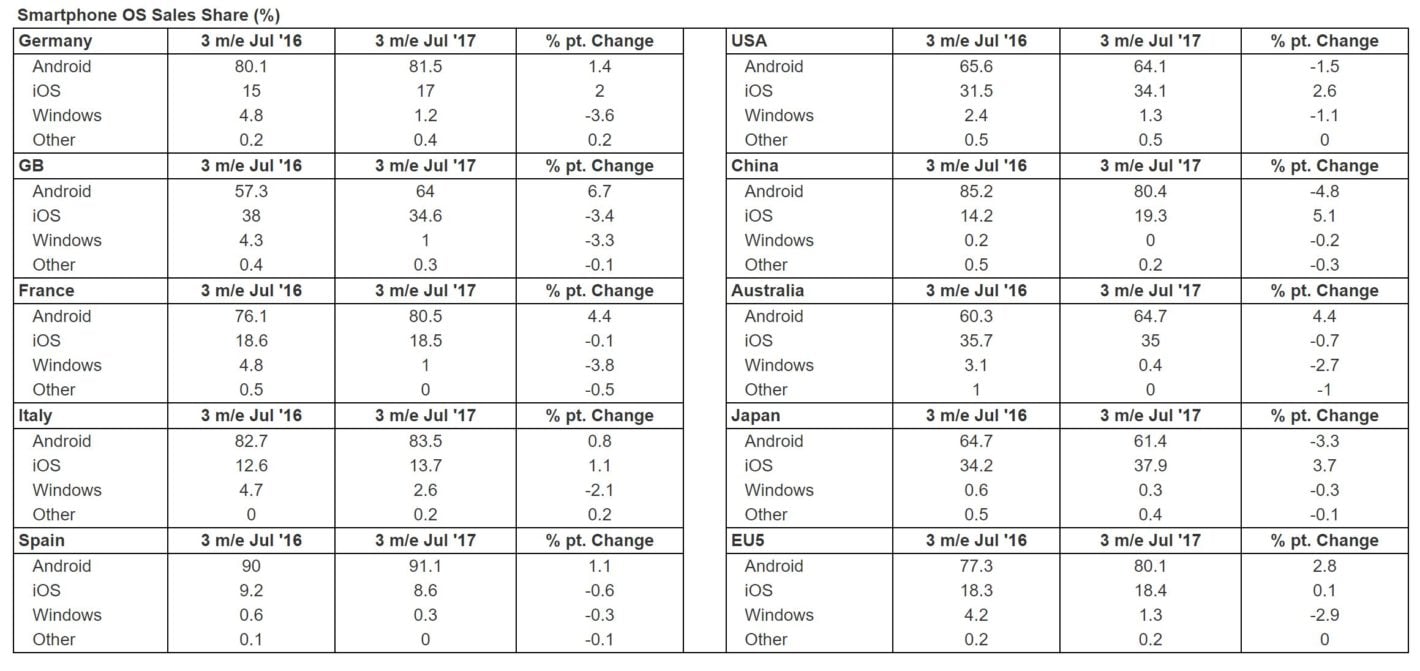 Samsung continued dominating the U.S. market during the period under consideration with a market share of 36.2 percent, closely followed by Apple with over 34 percent of the market share. The iPhone 7 was still the most successful smartphone in mid-2017, accounting for 12.6 percent sales in the U.S., with the Galaxy S8 lineup placing second with 8.8 percentage points of all sales in the country.
Read More: Huawei Ships 73 Million Phones In The First Half Of 2017
The final quarter of the year is traditionally the most lucrative period for consumer electronics manufacturers, Samsung's Galaxy Note 8 and Apple's new flagship lineup which is made up of the iPhone 8, iPhone 8 Plus, and the bezel-free iPhone X will likely surpass Huawei's models in terms of sales. The release of Apple's latest offerings is also expected to challenge Samsung's overall position in the U.S. market, Apple's stronghold. But Huawei is expected to continue its push for the top with the Mate 10 and other products coming out before the end of the year.