New Yi Smart Outdoor Camera with 1080p, 110° Wide-Angle Lens, IP65 & IR Lights Launched
Xiaomi's former partner Xiaoyi, now known as Yi technology has officially launched its latest smart outdoor surveillance camera in China. The Yi outdoor camera is the outdoor version of the Yi Smart camera and it comes with a resolution of 1080 pixels. Since it is an outdoor camera, the device comes with an IP65 certification against dust and water which means it is ideal for use both outdoors and it can function indoors as well.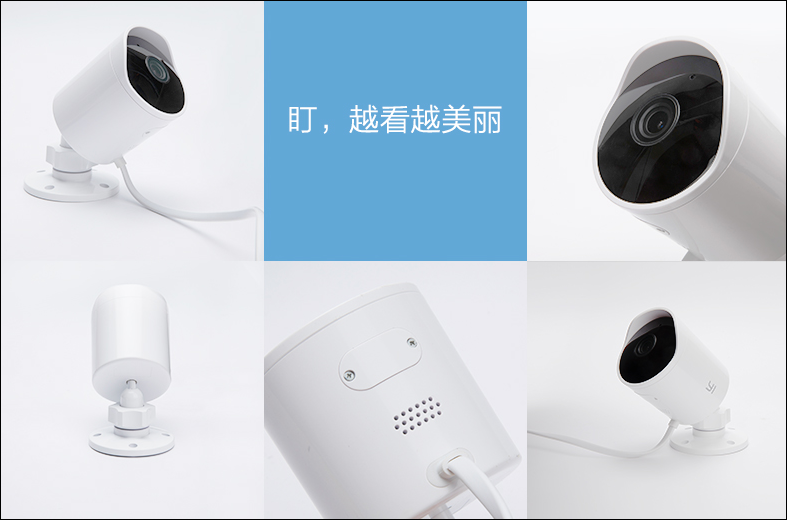 The new camera offers up to 110° wide-angle views, a focal length of 3.9mm, and has an enhanced infrared system for good night vision. The infrared system is composed of a total of 12 850nm IR light beads with an annular design which ensures pictures and videos captured at night are sharp and clear. That burglar or intruder who hid under the cover of darkness to break in won't escape being apprehended and the IR light beads coupled with a full HD camera ensure that. You won't need to turn on night vision mode, the camera automatically switches to night mode. The smart camera also uses H.264 encoding technology and automatic white balance which dynamically changes the light processing in outdoors so that pictures are clearer. The camera can also capture photos from a maximum distance of 15m in low light conditions.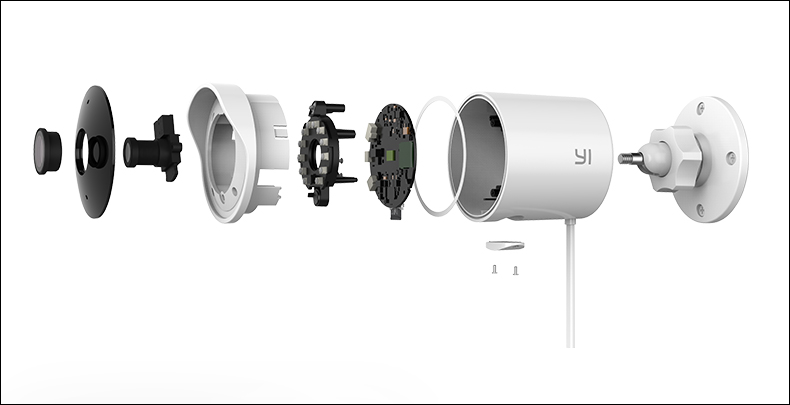 The smart camera also functions as an alarm when which can be configured to set when it would go off. If the alarm is set to go off when an intruder is spotted, it would start ringing. It utilizes high-powered speakers so the alarm is potentially loud enough to get people alerted. The camera can record up to 30 days straight as the data is stored in the cloud. There is also a storage slot which can house between 8-32GB storage. It also supports connection to Mi Routers to backup the data on schedule to a hard drive. Installation is pretty easy and convenient with different mount styles available.

Read More: YI 4K+ Action Camera Offering 4K Video Recording @60FPS Launched in China
The Yi Smart outdoor camera is presently available on pre-sale on Jingdong and Tmall with a price of 288 Yuan ($44).