Rumors have been claiming that Razer would be soon entering mobile gaming market. In a recent interview with CNBC, the CEO of the company Min-Liang Tan, has confirmed that the company is working on a mobile gaming device.
According to Tan, Razer's upcoming mobile device will focus on gaming and entertainment. However, he did not reveal any information on its specifications and features. He has confirmed that the device would be made official by the end of 2017.
Razer, a company that specializes in gaming oriented computer hardware had released Razer Edge tablet in the past. The Razer Edge was promoted as a gaming tablet even though the device even though it could users with its entertainment capabilities.

Razer has been rumored to be working on a mobile gaming device since 2016. In January this year, Razer had acquired Nextbit which is better known for its cloud storage driven Robin smartphone. At that time, rumours started swirling that the Razer is working on a smartphone designed for gamers. However, these speculations were put to rest quickly. After the acquisition, Nextbit is a working as an independent company.
In July, Bloomberg had reported that Razer was again rumored to be working on a gaming-focused smartphone. The report had claimed that the company is raising funds for its upcoming gaming smartphone. Since Tan has not used the "smartphone" word to describe its upcoming mobile device, there is a possibility that it could be a gaming tablet and not a smartphone.
Nintendo Switch is one of the most exciting tech products of this year. It is a handheld console that allows users to not only play games on the device, but also on a TV. The controllers that are present on its left and right sides can be removed can be used as gamepads. The device has been available for buying in the U.S. with a price tag of $299.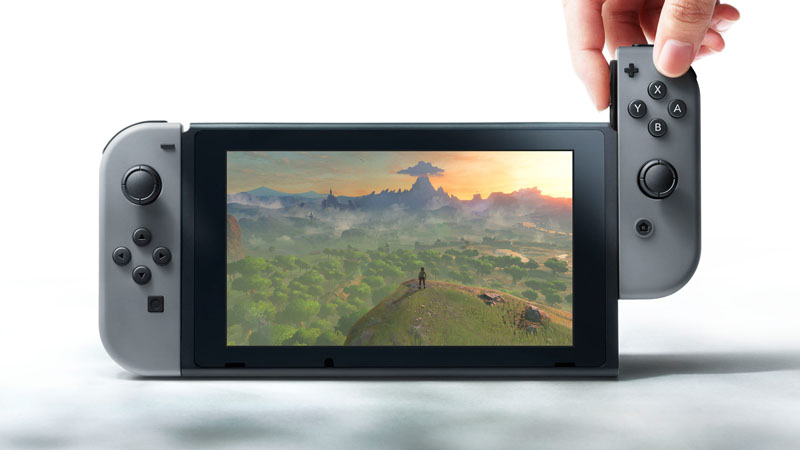 Read More:Razer Unveils a New Laptop With Three Screens Dubbed Project Valerie
Rumors are rife that other brands are working on launching devices to take on the Nintendo Switch. Hence, the mysterious mobile gaming device is also speculated as a competitor product for Switch. It is a known fact that many of the companies that have attempted to rival with Nintendo in the portable / handheld market have only encountered defeat.
Will Razer release mobile phone with high-end gaming capabilities or a device that will arrive to rival with Switch? Share us your thoughts by adding your comments.
(source)