LG Display Showcases Flexible OLED Lamps That Can Last For More Than 13 Years!
LG Displays have showcased its latest thin, flexible, long-lasting OLED lights at the recent London DesignJunction show. The flexibility gives room for cool lamp designs. LG Display is well-renowned for its OLED screens which are used on some of the most high-tech televisions as well as the latest LGV30. LG also supplies flexible OLED panels to other smartphone manufacturers. The tech giant also utilizes the OLED technology in lighting and first showcased its OLED lamp in 2014 but the technology has greatly improved since then.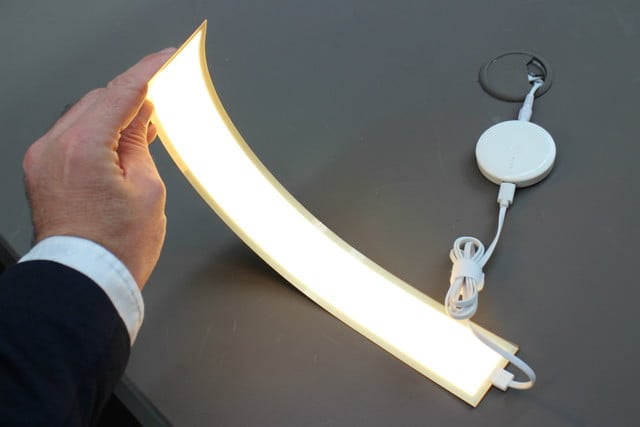 The lamps functions like single OLED pixels ripped from your OLED screen and then enlarged many times over. Since the flexible property is retained, the lamp thus provides a beautiful soft light in a flexible style. The lighting is produced using a fifth-gen production process while the previous models were manufactured using second-gen production lines.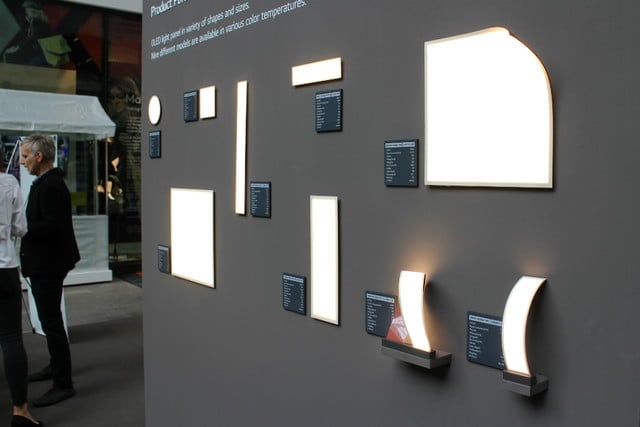 The flexible OLED lamps come with an ultra-thin plastic body and will be available in three different light panel styles. There is a square version and two oblong-shaped versions having varying lengths. All versions come with a higher wattage than the 2014 version and their shelf life have been greatly improved as well. LG claims the oblong versions will work for between 30,000 and 40,000 hours before the light deteriorates to the point where it can't be used. If the light is used for at least 10 hours daily, the time range translates to more than 13 years of use at ten hours a day. The flexible LED lights also come with an adjustable color temperature which can be adjusted to suit the environment, time of day, or use.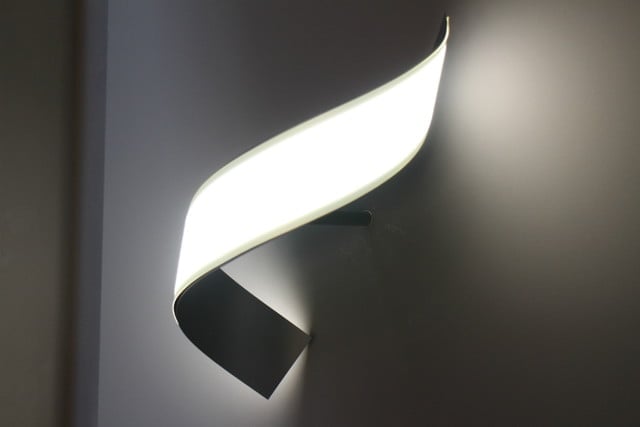 Related: LG Display's OLEDs Coming on Premium Phone from Huawei, OPPO, Vivo and Xiaomi
The use of the LG flexible OLED lamps offers so many opportunities in the aspect of creative light designs. Apart from its uses in homes, LG Display is working with car manufacturers to incorporate red and amber versions into tail lamps. The lights will only be ready for mass production early next year.
(source)