Broadcom's Highly Accurate GPS Chip Arriving in Smartphones Next Year
by Anvinraj Valiyathara Sep 26, 2017 9:54 am0
Even though millions of users make use of GPS enabled services like Google Maps and Apple Maps for navigating, the GPS chips do not show accurate location. For instance, when you are driving on the highway, the navigation app can't accurately tell whether you are on the highway or on the road next to it.  This is because the accuracy of today's GPS solutions works within a range of 3 to 5 meters. During the ongoing ION GNSS+ 2017 conference in Portland, Broadcom has announced that it is building a GPS chip that can accurately lock the location within 30 centimeters.
The existing GPS chips lock location by interacting with older GPS satellites that release L1 signal. The new L5 signal is sent out by newer GPS satellites. Broadcom has confirmed that it is its new GPS chip, the BCM4755, can work with the new type of GPS satellite can accurately detect the location of the user.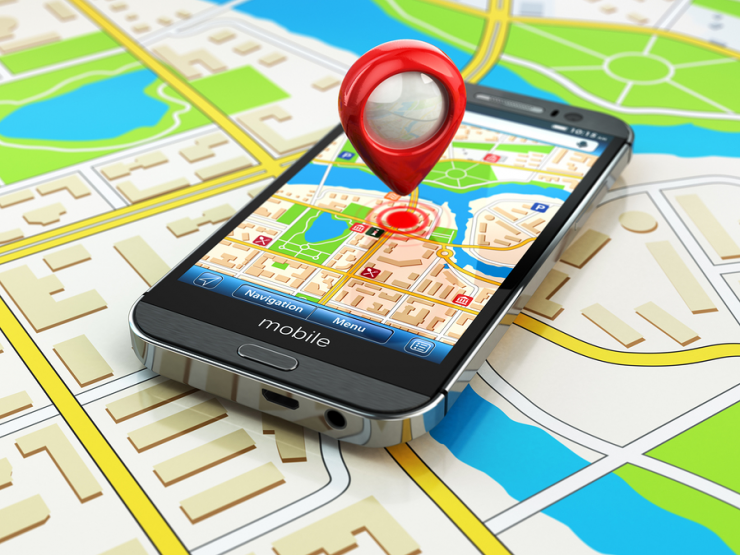 Read More: The XOSS Sprint Is A Crowdfunded Quad GPS Cycling Computer With ANT+, BLE & Lots More
Since the mass production of the chip is expected to begin soon, the semiconductor company has also claimed that the new GPS chip will be available on smartphones that will be released next year. The BCM4755 chip works by first receiving the L1 signal first and then refine the position by locking into L5 signal. The new chip is not only accurate, but also consumes less power than the existing GPS chips.
In cities, GPS satellite signals come in contact with receiver directly as well as through bouncing off from surfaces like buildings. Hence, it reaches the receiver at different times. If these signals overlap with each other, it may result in the formation of signal blob.
The receiver then tries to find the highest point in this blob in order to fix the time of arrival. A messier blob can lead to inaccurately calculated position. However, the direct and reflected signals of L5 are unlikely to overlap.  Thus, the GPS chip will ignore all the signal that it receives after receiving the direct signal. To enhance the accuracy, the BCM4755 chip will be able to use the phase information in the carrier signal.
Hence, people living in cities will be able to enjoy accurate positioning starting from the next year, thanks to Broadcom. However, it remains to be known whether it will be widely available on smartphones in 2018 as Qualcomm is the largest vendor of GPS chips in the world.
(source)