Titanium-clad iPhone X Limited Edition Now Up For Pre-order For $4,500
Smartphones with a customised body reminiscent of the Vertu models are very popular in some parts of the world despite the huge price tag they usually come with. One country where such premium smartphones are collectors' items is Russia and it might interest you to know that Apple's latest iPhone X is already available in a Titanium body in Russia courtesy of design outfit – Caviar.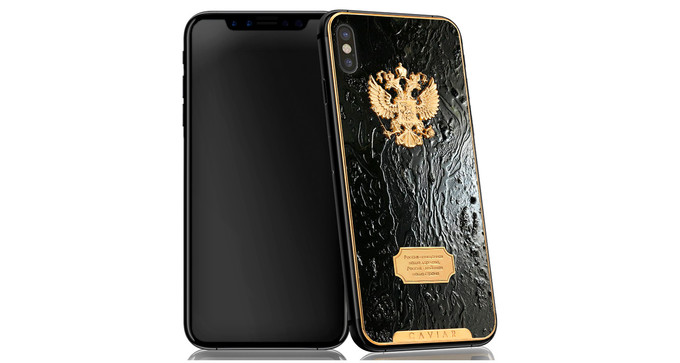 The iPhone X will not be available for sale until November and isn't even available to pre-order just yet. Apple will start receiving pre-orders for iPhone X on October 27 while the device will ship on November 3, 2017, but Caviar is open to receive pre-orders for the Titanium coated limited edition of the iPhone X priced at 202 900  R ($4,500). The Russian company has a reputation for manufacturing customised phones and its cache includes the Nokia 3310 Putin-Trump Summit Edition released a few months back.  The iPhone X is made of titanium, a material used by the Russians to manufacture MiG-35 fighter jets, Satan ICBMs (missile launch platforms), and T-14 tanks.
Read Also: Apple Lowers iPhone X Components Order But There's No Cause For Alarm
Apart from the iPhone X, Caviar also has customised versions of the iPhone 8 and 8 Plus models up for pre-order. The iPhone 8 and 8 Plus is available for slightly reduced prices which start at around $3,000.
(source)