The Xiaomi Mi MIX 2 Gets A Teardown Treatment
by Habeeb Onawole Oct 3, 2017 12:16 pm1
When Xiaomi announced the Mi MIX last year, it generated a lot of buzz and spawned several imitations. For its successor, Xiaomi took a different route with respect to the design but still kept certain features. While some are happy about the design of the Mi MIX 2, others are not.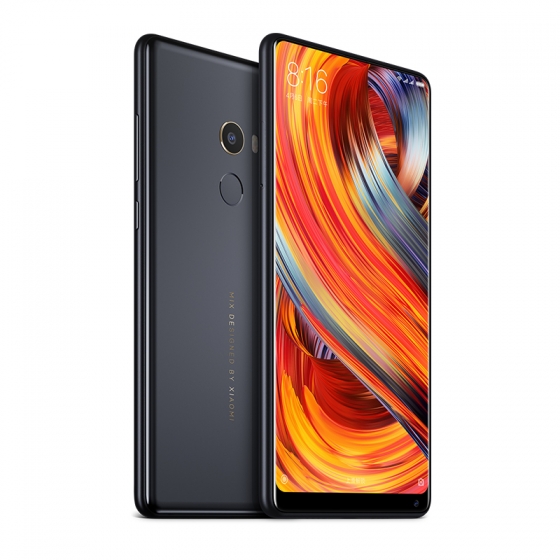 The Mi MIX 2 is already available for purchase and some folks already received their units. So it is not a surprise that a teardown treatment has showed up online just in case one might need to replace a part or just for the sake of seeing what the internals are like.
The Mi MIX comes in two variants – one with a ceramic back but a metal frame and a full ceramic version. The one taken apart here is the former. The teardown process is fairly easy but if you are not sure about doing a good job, its best you take it to a professional.
The tools you will need include a Philips screwdriver, tweezers, a prying tool, and a suction cup. The suction cup will be used to separate the ceramic back from the rest of the phone.
First, power off the device and proceed to use the cup to remove the back. You have to be careful not to completely pull it apart as the cable from the fingerprint scanner is attached to the rest of the phone. Use the prying tool to gently complete the separation.
Use the screwdriver to remove the screws (ten screws in total) to gain access to the other components. When you remove the top plate, you should be able to disconnect the cable from the fingerprint scanner. The rest is easy from there. Use tweezers where necessary to remove unscrewed components.
READ MORE: Xiaomi is Reportedly Working with Qualcomm on Optimizing Snapdragon 845 for Xiaomi Mi 7
The Xiaomi Mi MIX 2 has a 5.99-inch 18:9 display. It is powered by the Snapdragon 835 SoC and comes in 6GB and 8GB RAM variants with 64/128/256GB of storage. It has a single 12MP rear camera and a 5MP front facing camera. It's battery capacity is 3400mAh and unlike the first one doesn't have a 3.5mm audio jack.