Apple Officially Leaks The iPhone X Retail Packaging Before It Hits Store Shelves
Apple's iPhone X is no doubt the most spectacular product the company among the trio of smartphones the tech giant announced last month. A lot is already known about the iPhone X but usually, Apple doesn't reveal the retail box of its iPhones before they go on sale. Not in this case, though, as the tech giant seems to have revealed the iPhone X's packaging. The iPhone X's retail box was included as part of the iPhone Upgrade Program imagery.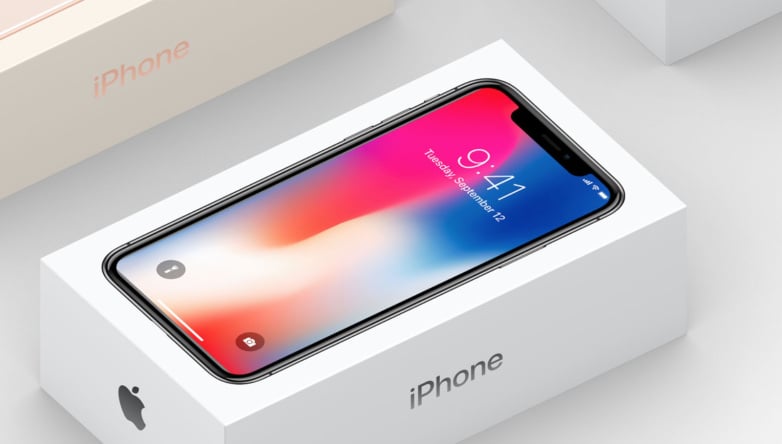 This isn't very spectacular but it may be a bit interesting that Apple chose to show what the packaging looks like now, as that's usually something that's kept under wraps. The packaging itself shows that the main image at the top of the box is the iPhone X's front view instead of the back view as is the case with the iPhone 8 and iPhone 7 series. The box for the iPhone 6 featured an embossed outline of the phone, while the iPhone 6s box showed the front of the phone in a similar fashion, but that is in order to highlight Live Wallpapers which the device features.
Read More: Apple Lowers iPhone X Components Order But There's No Cause For Alarm
This isn't too surprising considering that most of the changes which differentiates the iPhone X from other models were effected in the front aspect. Apple perhaps aim to highlight the bezel-less design without a physical home button and other features the iPhone X comes with.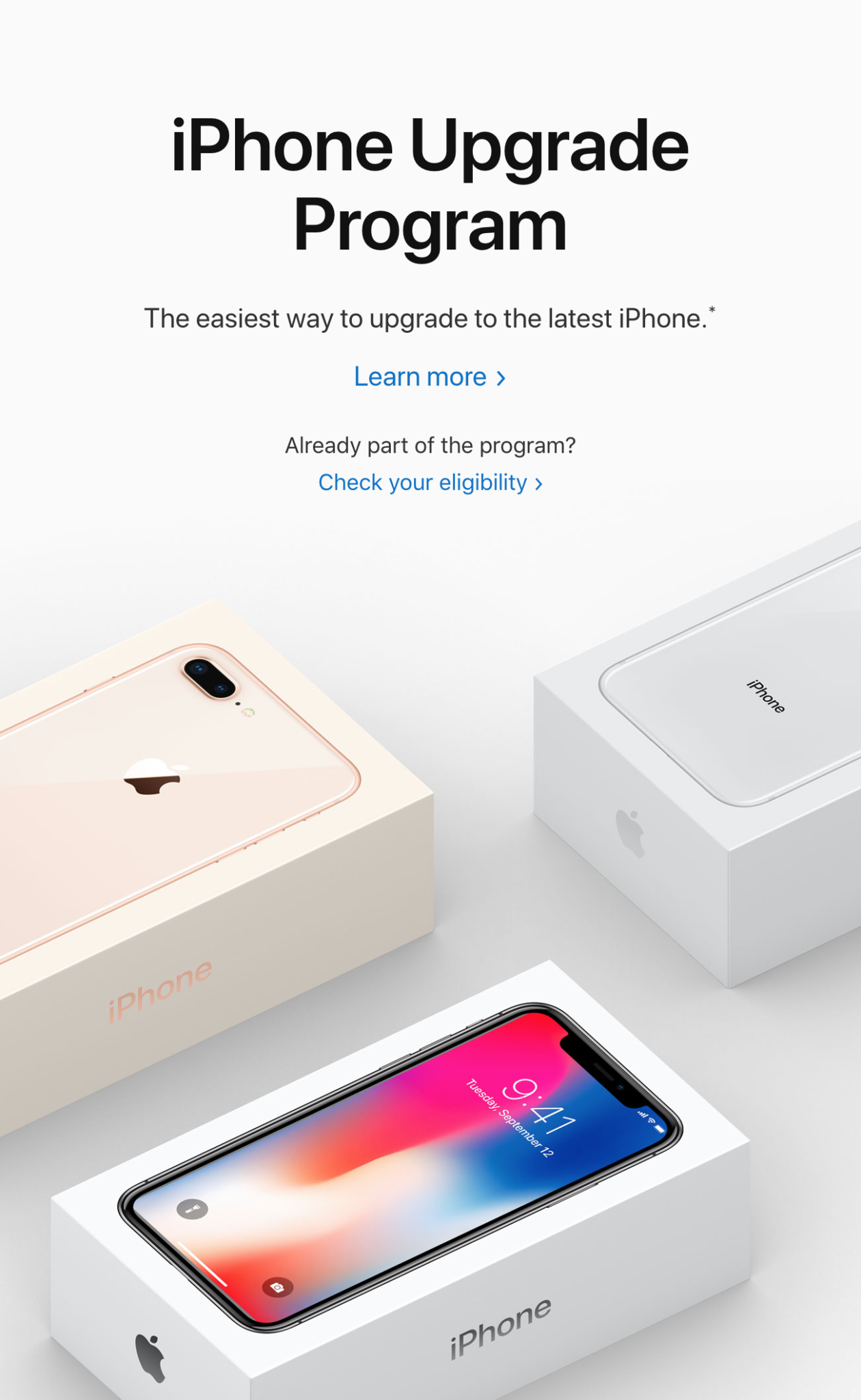 It isn't 100% certain that Apple will utilize this design for the iPhone X retail box but we can take it that this is the packaging box for the 2017 flagship iPhone X since it is coming out directly from Apple.
(source)