Huawei Mate 10 Pro First Real Photos Leaked Unmasking Front & Rear Designs
It is no longer news that Huawei will launch the Mate 10, Mate 10 Pro and a couple of other models in the Mate series on October 16. The launch date is still some days away but the Mate 10 devices continue to simmer in and out of leaks. From the leaked renders we have seen so far, we can gather that the Mate 10 Pro will be the deal breaker with a full-screen, bezel-less design. The Mate 10 Pro's first renders were shared by Twitter tipster Evan Blass recently. Habeeb thinks the render looks gorgeous and he isn't alone with that thought. Well, if you are in doubt if that is really the Mate 10 Pro's render, here are a couple of real photos said to be those of the Mte 10 Pro and what better word apart from gorgeous can we use to describe the device?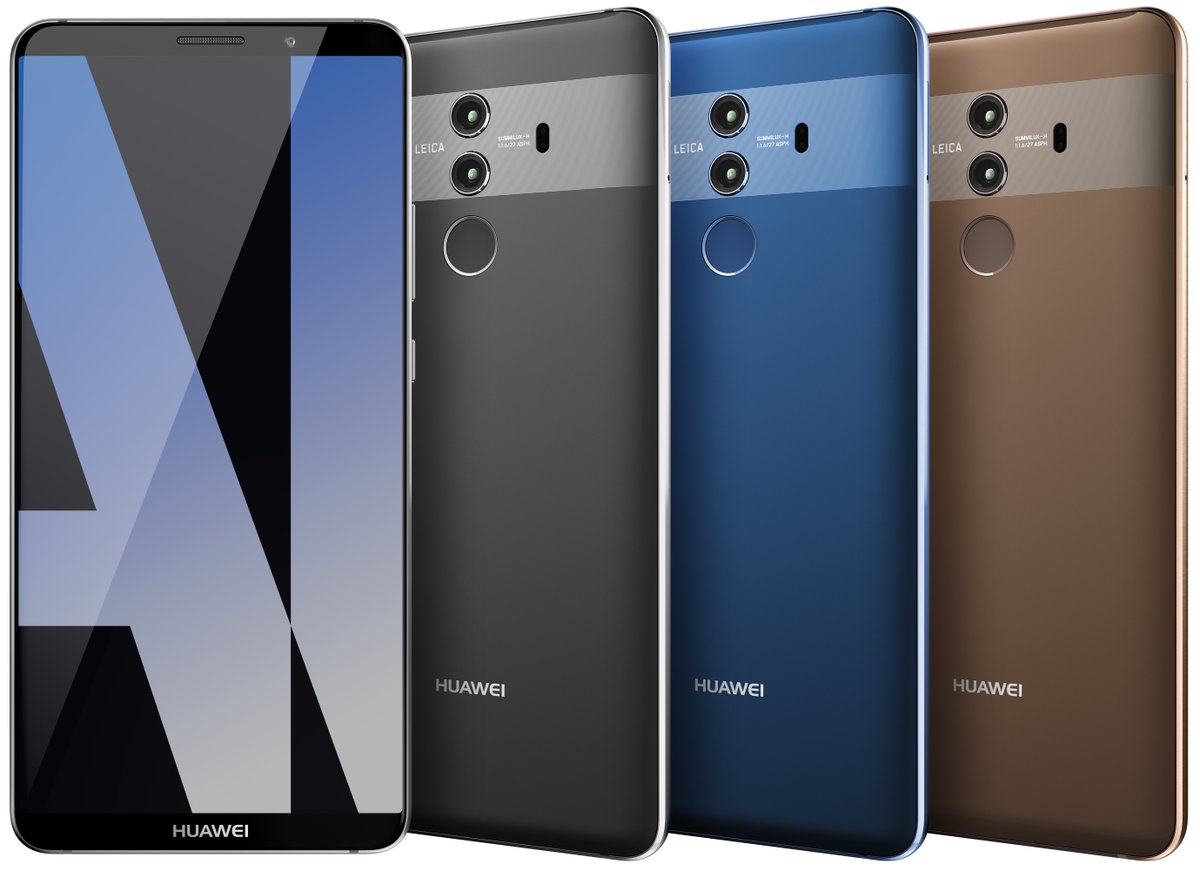 The Mate 10 Pro seems to continue from where the Mate 9 Pro left off, with its stunning and exceptional design. This time around, instead of a curved edge design like the Mate 9 Pro, the Mate 10 Pro follows the latest flagship trend which is a full-screen design that is nearly bezel-less. It is noteworthy that the leaked photos looked very much similar to the renders leaked by Evan Blass. Just that the back panel on the real photo looks like it is glossier, perhaps made of glass just like the Huawei P10.
Read More: Huawei Mate 10 Pro Likely to Cost 940 Euros (~$1,100)
Huawei's numerous teasers had always focused on the AI capable Kirin 970 chip which the Mate 10 series would pack which the tech giant claims turns the smartphone into being more than a smartphone. That seems to overshadow the other specs of the Mate 10 pro which is expected to pack a Quad HD (1440 x 2880 pixels) display and a more classic 16:9 screen aspect ratio. The Mate 10 Pro is also expected to feature a dual-camera setup comprising of a 20MP and 12MP sensors, probably in an RGB and monochrome arrangement.