LeEco Le Max 3 Rear Image Leaks Sporting A Glass Back & Dual Camera Setup
While LeEco continues to battle its financial quagmire and is yet to officially reveal it has any smartphone in the works, the rumour mill has continued to stay abuzz with talks of one LeEco model or the other in the works. The latest rumour surrounds the Le Max 3 phablet which has been in the mills for over six months now but is still yet to drop. A newly leaked real live image said to be that of the Le Max 3 has appeared online. The image shows only the rear view of the device but reveals some interesting features.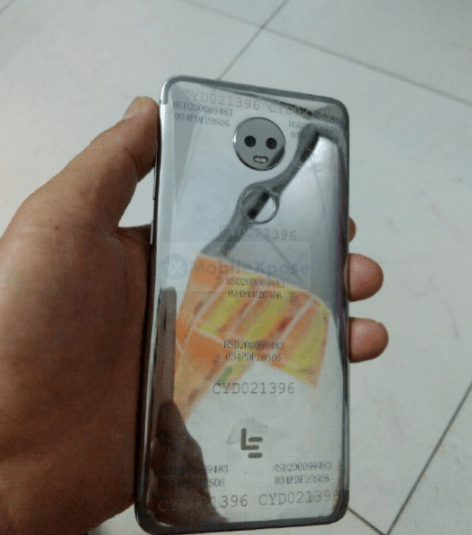 On close scrutiny of the leaked image, it can be noticed quite explicitly that it features a glass back and in this case, a silver coloured glass covering. The silver glazing gives the glass back a reflecting mirror finish.  This is perhaps one of the variants the model would come in. Another important feature worthy of note on the leaked image is the presence of a dual camera setup on board the Le Max 3. The camera setup adopts an all too familiar design which resembles the face of the biscuit man character with the LED flash design as the mouth while the two sensors are like two eyes. This design has also featured on the Le Pro 3 AI Edition launched early this year. There is also a rear-mounted fingerprint sensor under the rear camera while LeEco's logo is engraved at the lower half of the back cover.
Read More: LeEco Le Max 3 Moniker, Images, Specs Revealed in Latest Le X850 Leaks
The LeEco Le Max 3 is expected to take the reins from the Le Max 2 that was released in 2016 but we are yet to get any tangible detail as to when it will be launched. We can only rely on rumours for its specs which is said to include a 5.7-inch QHD display. The device is said to be powered by a Snapdragon 821 chipset backed by 6GB of RAM while there will be 128GB storage onboard. There are talks of a 4GB RAM + 64GB storage version. Further, the LeEco Le Max 3 will come with a 16MP selfie camera while the dual camera at the rear is said to have a 13MP main sensor. We'll have to wait for an official disclosure to take this leak seriously, else we might as well wait for this until this year runs out.
(via)